DIRECTIONS:
Hwy.26 / MP 68 - 69
Turn on Road#43
Barlow Creek is 5 miles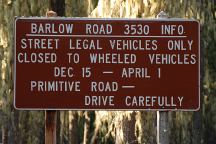 Old Barlow Road / Road#3530
ROAD CONDITIONS:
Dirt roads with rough spots
There are some sandy areas.
Passenger vehicles should be no problems..
Not recommended for RVs.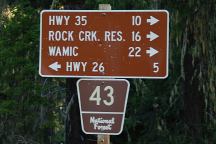 Mileage from Road#43 and Old Barlow Road
MILEAGE CHART:
From Junction of Road#43 and Barlow Creek

Hwy 26
Hwy 35
Rock Creek Res.
Wamic

5 miles
10 miles
16 miles
22 miles
From Junction of Hwy.26 and Road#43

Barlow Creek
Hwy 35
Mount Hood
Portland
Madras

5 miles
15 miles
14 miles
69 miles
50 miles

(Skyline Road is 1.8 miles north)

PHOTO HERE
McCubbins Gulch

MC CUBBINS GULCH OHV AREA
LATITUDE: N 45°07.590
LONGITUDE: W 121°29.485
Dispersed campsite on Road#2110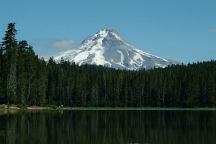 Frog Lake and Mount Hood
Also see: CLIFFS PARK
Also see: COVE CREEK
Also see: FRENCH GLEN
Also see: GLENWOOD-GOLDENDALE
Also see: GREEN PETER LAKE
Also see: HAYSTACK RESERVOIR
Also see: JACK LAKE ROAD
Also see: MOUNT SAINT HELENS
Also see: OLALLIE SCENIC AREA
Also see: ROAD#46
Also see: ROAD#4670
Also see: ROAD #63
Also see: RUFUS LANDING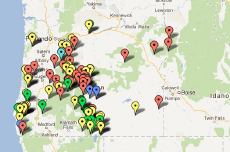 Google Custom Map by Ian
OREGON FREE CAMPGROUND MAP
Google custom map by Ian with most of the
free campgrounds in Oregon.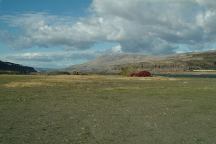 Rufus Landing Camp Area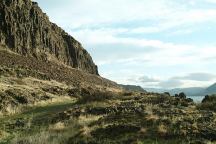 Columbia River from Cliffs Park
CLIFFS PARK
LATITUDE: N 45°42.819
LONGITUDE: W 120°42.718
(Washington Campgrounds)
Hwy.14 at the John Day Dam
Road follows the Columbia River for several
miles with dispersed campsites. Incredible
scenery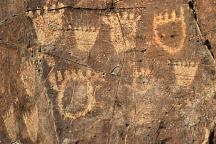 John Day Dam Petroglyphs
Indian Petroglyphs at Cliffs Park
JOHN DAY DAM PETROGLYPHS
LATITUDE: N 45°42.981
LONGITUDE: W 120°42.272
From the fishing platform nearest to
John Day Dam walk along the river
towards the lock. The petroglyphs
are on the cliff face. There are Bear
Paws and other symbols.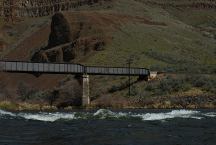 White River Recreation Site
LATITUDE: 45°13.940
LONGITUDE:121°04.050
Confluence of the Deschutes and White Rivers.
Road xx East from Maupin, OR.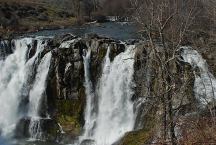 White River Falls SP
LATITUDE: 45°14.600
LONGITUDE:121°05.815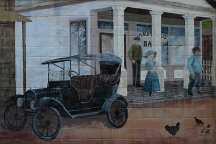 Maupin 1921
MAUPIN 1921
Mural on side of Deschutes Angler Fly Shop
Hwy.191 in Maupin, OR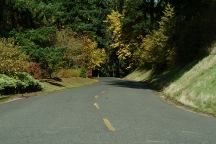 Mount Tabor in Portland, OR
Entrance from 60th St. and Salmon
CAMPGROUND INDEX
Complete free campground listing
Camped here July 13, 2009



www.eugenecarsey.com
dispersedcampgrounds.com
Free campgrounds and camping
OREGON CAMPGROUND DIRECTORY
BARLOW CREEK
MOUNT HOOD NATIONAL FOREST