DIRECTIONS
From Portland, OR:
Hwy.26 / MP 71???
Turn east on Hwy 216 for 5 miles
Turn on Road#2110 towards McCubbins Gulch
Dispersed camps start about 2 1/2 miles
From Maupin, OR
Highway 197 north xx miles
Highway 216 west xx miles
Turn right on Road#2110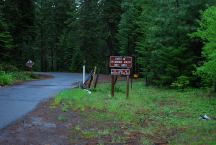 Road#2110 towards McCubbins Gulch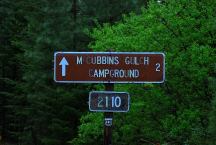 Road#2110 towards McCubbins Gulch
ROAD CONDITIONS:
Paved roads...
There are several dirt roads if searching
for more remote locations.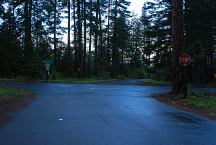 Junction of Road#2110 and Hwy.216
From Junction of Hwy.26 and Hwy.216

Portland
Government Camp
Madras
Bend
Maupin

xx Miles
17 Miles
46 Miles
89 Miles
28 Miles

(Skyline Road is xx miles north)

IT IS YOUR RESPONSIBILITY TO KNOW
WHAT FIRE RESTRICTIONS ARE IN EFFECT
Axe, shovel, and 5 gallons of water required.
Leather Gloves and Fire Extinguisher Recommended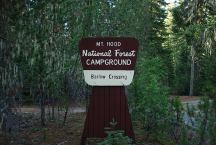 Barlow Crossing Campground
Barlow Crossing Campground
$10 per camp unit
LATITUDE: N 45°12.953
LONGITUDE: W 121°36.727
Vaulted toilet, picnic tables, metal firerings
The main campground is small...
BARLOW CREEK
Dispersed camp areas north from McCubbins Gulch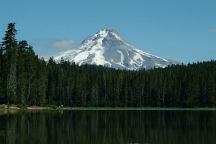 Frog Lake and Mount Hood
Also see: CLIFFS PARK
Also see: COVE CREEK
Also see: FRENCH GLEN
Also see: GLENWOOD-GOLDENDALE
Also see: HAYSTACK RESERVOIR
Also see: MOUNT SAINT HELENS
Also see: OLALLIE SCENIC AREA
Also see: ROAD#46
Also see: ROAD#4670
Also see: ROAD #63
Also see: RUFUS LANDING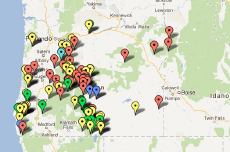 Google Custom Map by Ian
OREGON FREE CAMPGROUND MAP
Google custom map by Ian with most of the
free campgrounds in Oregon.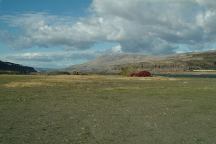 Rufus Landing Camp Area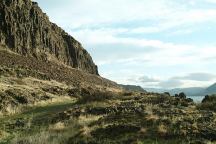 Columbia River from Cliffs Park
CLIFFS PARK
LATITUDE: N 45°42.819
LONGITUDE: W 120°42.718
(Washington Campgrounds)
Hwy.14 at the John Day Dam
Road follows the Columbia River for several
miles with dispersed campsites. Incredible
scenery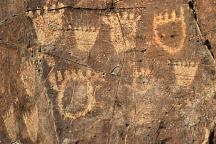 John Day Dam Petroglyphs
Indian Petroglyphs at Cliffs Park
JOHN DAY DAM PETROGLYPHS
LATITUDE: N 45°42.981
LONGITUDE: W 120°42.272
From the fishing platform nearest to
John Day Dam walk along the river
towards the lock. The petroglyphs
are on the cliff face. There are Bear
Paws and other symbols.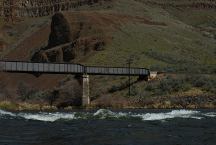 White River Recreation Site
LATITUDE: 45°13.940
LONGITUDE:121°04.050
Confluence of the Deschutes and White Rivers.
Road xx East from Maupin, OR.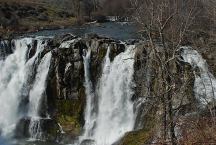 White River Falls SP
LATITUDE: 45°14.600
LONGITUDE:121°05.815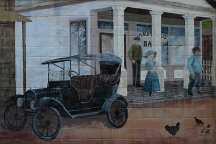 Maupin 1921
MAUPIN 1921
Mural on side of Deschutes Angler Fly Shop
Hwy.191 in Maupin, OR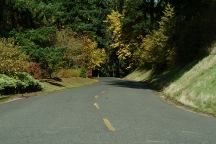 Mount Tabor in Portland, OR
Entrance from 60th St. and Salmon
CAMPGROUND INDEX
Complete free campground listing
Camped here June 3, 2010



www.eugenecarsey.com
dispersedcampgrounds.com
Free campgrounds and camping
OREGON CAMPGROUND DIRECTORY
MC CUBBINS GULCH
MOUNT HOOD NATIONAL FOREST