Road not maintained for winter travel.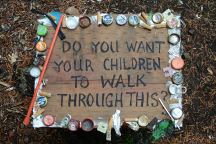 Homemade sign covered with bottle caps
and cigarette butts. "Do You Want Your
Children to Walk Through This"
DO YOU WANT YOUR CHILDREN
TO WALK THROUGH THIS?
Maybe this is a piece of litter...
Could be considered a piece of art...
We added a couple extra pieces and going
to use photo as a public service advertisement.
(At dispersed campsite between milepost 7-8)
On the sad side of things, this is one of the
most littered forest, most camps have piles
of garbage. You'll find toilet paper laying
on the ground at most campsites. Some
people don't have any respect for nature.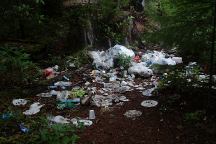 Garbage...
The last campers just left garbage spread everywhere.
This is a common scene. If I could catch these people,
they better run for their lives.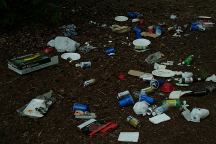 More garbage on Road#040
Baby diapers and broken bottles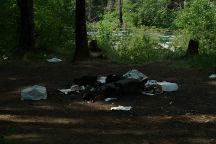 More garbage...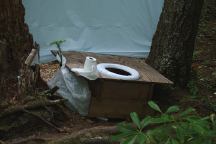 Primitive outhouse next to river
Road#4670
Somebody built a simple style outhouse
The problem is... they built it next to the river.
It should have been at least 200" away from
water sources like rivers or lakes.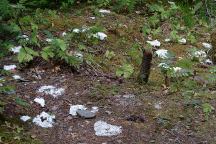 This is normal... toilet paper and human waste
along the trails and near camp areas. It is absolutely
ridiculous and obscene.
Toilet paper and human waste is common,
including in the creek and along water sources.
There is very little respect for the environment.
Bury your waste at least 200' from any water
sources...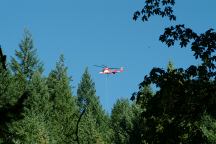 Helicopter used for Logging Operations...
Starting early in the morning...
ESTABLISHED CAMPGROUNDS
Located in Willamette National Forest
HUMBUG CAMPGROUND $10
Good water...
CLEATOR BEND CAMPGROUND $10
(Milepost 9)
Just before Breitbush Hot Springs
BREITENBUSH CAMPGROUND $10
(Between milepost 9-10)
MORE ESTABLISHED CAMPGROUNDS
Below campgrounds are in Mount Hood NF
If you park or occupy a site for any reason,
you must pay it... a lot of rules and conditions.
RIVERSIDE CAMPGROUND $14
(Milepost 50?)
RAINBOW CAMPGROUND
(Hwy.224 / Milepost 50)
Junction of Road#57 to Timothy Lake
Road changes from Hwy.224 to Road#46
RIPPLEBROOK CAMPGROUND $14
(Near milepost 50)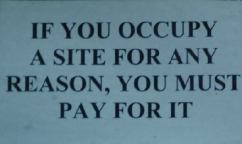 Even you get a flat tire, if you don't pay,
you will go to jail. We don't like public
campgrounds run by private companies.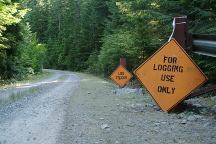 Your public lands...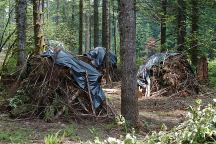 Slash pile covered with plastic...
We see hundreds of these type slash piles that are
covered with plastic. This could be considered mis-
management... financially plastic is not cheap and
it is environmental unsound. What is the plan...
are you going to burn...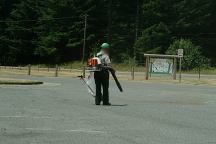 Tax dollars at work...
At first it sounded like a chainsaw.
Cleaning dust from a National Forest
must be a thankless job... not to mention
the danger of speeding cars that show
no respect. It is recommended to wear
earplugs.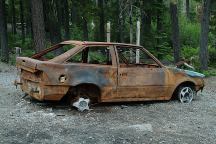 Burned vehicle at Olallie Lake - July 2006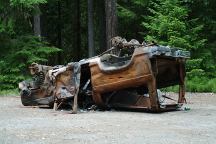 Burned vehicle on Road#4670 - July 2006
Burned vehicles are common sights in
the last couple years. Presume they were
stolen and stripped of parts, then burned
any evidence....
Also see: COVE CREEK
Also see: GREEN PETER LAKE
Also see: HIGHWAY 224
Also see: JACK LAKE ROAD
Also see: OLALLIE SCENIC AREA
Also see: ROAD#4670
Also see: ROAD #63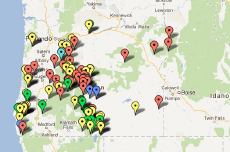 Google Custom Map by Ian
OREGON FREE CAMPGROUND MAP
Google custom map by Ian with most of the
free campgrounds in Oregon.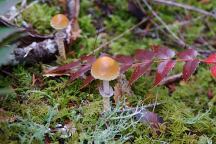 Mushrooms on Road#46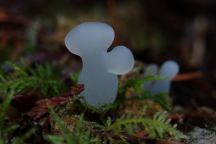 Strange Mushrooms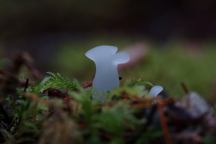 Strange Mushrooms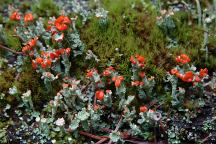 Lichens and Moss
The red colors are like imitation flowers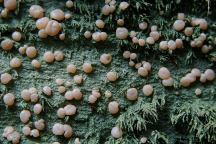 Don't know what to make of this...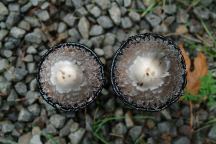 Mushrooms dripping what looks like crude oil...
In the dying stage and there is a sludge all around.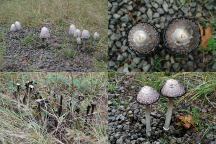 Mushrooms dripping what looks like crude oil...
Saw this before and it is still bizarre.
CAMPGROUND INDEX
Complete free campground listing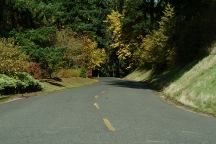 Mount Tabor in Portland, OR
Entrance from 60th St. and Salmon
Camped here several times in 2003 and 2004
Camped here May 18, 2005
Camped here Sept.23, 2005
Camped here Oct.4 -5, 2005(Road #262)
Camped here Oct.20, 2005
Camped here Oct.26, 2005
Camped here June 25, 2006
Camped here June 27, 2006
Camped here Sept.18, 2006
Camped here Sept.14, 2007
Camped here Oct. 8, 2007


www.eugenecarsey.com
dispersedcampgrounds.com
Free camping and campgrounds
OREGON CAMPGROUND DIRECTORY
NATIONAL FOREST ROAD #46
WILLAMETTE NATIONAL FOREST
MOUNT HOOD NATIONAL FOREST