Free campgrounds and camping
CAMPGROUNDS OF THE USA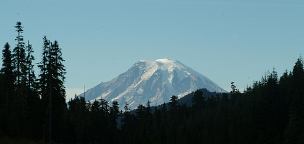 http://www.dispersedcampgrounds.com

This page includes camping advice and tips. From fire safety to camping recipes and just the general selection of subjects everybody should be familiar with.

CAMPGROUND LISTING
Complete free campground listing

CAMPING RECIPES
Easy and simple recipes...
(Still working on these pages)
BUILDING A CAMPFIRE
Different methods to build a campfire
Never leave your campfire unattended. Extinguish with water only. Covering with rocks and debris is ineffective.
FIRE SAFETY
Required reading before building a campfire.
Burying human waste and toilet paper in a hole at least 8" deep will help the decomposition process.
Leaving all plants, shrubs, trees and standing snags undisturbed preserves a sense of naturalness free from the scars of human activity.
COWBOY STYLE COFFEE
How to make cowboy style coffee.

CAMPING CHECKLIST
Camping equipment and supplies
ITINERARY FORM
An Itinerary Form to leave with a relative or friend in the event of an emergency.
BEAR FACTS
General rules and information.
COUGAR FACTS
Cougar Facts and Safety
RATTLESNAKE FACTS
Precautions and basic emergency care
LINKS:
http://www.forestcamping.com
Fred and Suzi Dow have been visiting, researching and providing a wealth of information about National Forest campgrounds since 1994.
http://www.cascaderamblings.com
So many places we didn't know existed. Very informative with inspirational photos.
http://www.diffenbacher.com
Travel Journal and Photos.
http://www.robertwynn.com/index.html
Bob and Brenda's Ghost Town Seekers
http://users.sisna.com/archman/index.html
Bob's Arches...
http://www.ghosttowns.com
If your interested in Ghost Towns...
http://www.fratesphoto.com
Great Photos...
http://www.americansouthwest.net/
A Guide to the National Parks and Natural Landscapes of Southwest USA
http://www.oregon.com/covered_bridges
Covered bridges in Oregon
Western Regional Climate Center
Disseminate high quality climate data and information pertaining to the western United States. Includes links to important weather sites.
TIP OF THE DAY:
Take a file and sharpen the blade of your shovel. It only takes a couple minutes and will make digging a hole much easier.
GENERAL INFORMATION:
Big Dipper to find the North Star
Take a First Aid Class.
It only takes a couple hours and can mean the difference between life and death. The knowledge gained can be a most valuable asset.
PORTABLE AIR COMPRESSOR
AND TIRE REPAIR KIT
It is recommended to carry a 12 volt portable air compressor and tire repair kit when out in the backwoods.

BEST CAMPGROUNDS
Some of the best free campgrounds
TOURIST PHOTOS
Photos we have taken throughout the years.

If you would like to submit an article, tip or comment about camping advice, please feel free to send us an Email.
Free campgrounds in the USA



www.eugenecarsey.com
Free campgrounds and camping