Eugene Carsey III
fight@usa.com

If sending an email, be sure to include a subject line.
Our phone number has been removed, but if you really need to talk in person, send an email and will call you or send our private phone number.
CAMPGROUNDS OF THE USA
Some of the best free camping in the USA
GYPSYWOOD
New York City
PUNK AND SLUT
FLY TYING INSTRUCTION

PRIVACY STATEMENT
We don't collect your personal information. We will only contact you when necessary to reply to requests. This site does not use cookies.
There are no paid advertisements on this site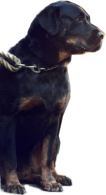 Murphy
The craziest Rottweiler in New York City.