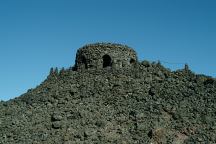 Dee Wright Observatory
DEE WRIGHT OBSERVATORY
Mystical and magical are terms used to describe
Dee Wright Observatory near McKenzie Summit.
Hwy.242 about 15 miles from Sisters, OR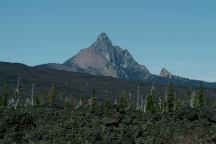 Mount Washington
Viewed from Dee Wright Observatory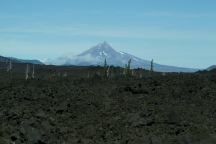 Mount Jefferson
Viewed from Dee Wright Observatory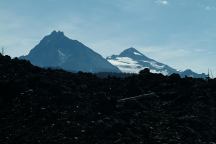 Three Sisters Mountains
Viewed from Dee Wright Observatory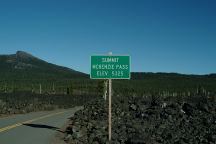 McKenzie Summit / Elevation 5325'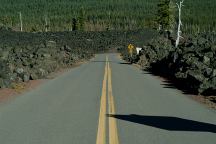 McKenzie Summit
Hwy.242 towards Sisters, OR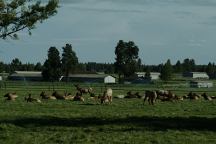 Elk on Hwy.242 near Sisters, OR
LAVA CAMP LAKE CAMPGROUND
LATITUDE: N 44°15.640
LONGITUDE: W 121°47.177
Road#900 near McKenzie Summit
West from Dee Wright Observatory
ALDER SPRINGS CAMPGROUND
This is a free campground...
LATITUDE: N 44°10.625
LONGITUDE: W 121°54.802
Highway 242 near milepost 65.8
Picnic tables, metal firerings, and outhouse.
Trailhead for Linton Lake
Small campground with 6 picnic tables,
5 firerings, and limited parking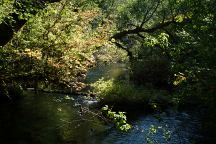 View from Log Bridge on Road#247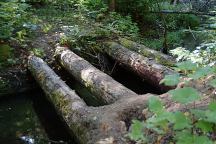 Log Vehicular Bridge on Road#247
Road overgrown with trees and brush
ROAD#247
LATITUDE: N 44°09.675
LONGITUDE: W 121°59.622
Log Vehicular Bridge...
This is historic but goes mostly unnoticed.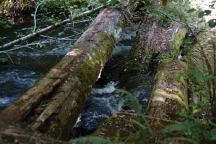 Log Vehicular Bridge on Road#220
ROAD#220
LATITUDE: N 44°10.304
LONGITUDE: W 122°02.215
From Hwy.224 near milepost 57.5
Turn on Road#220 and bridge about 1/4 mile
Another Historic Log Vehicular Bridge...
This bridge is mostly collapsed...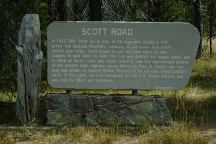 Scott Road Historic Sign
SCOTT ROAD HISTORIC SIGN
LATITUDE: N 44°12.618
LONGITUDE: W 121°52.554
In 1862 Felix Scott led a crew of 50 men
who blazed a trail across the Cascade Mountains
following an old Indian trail which skirted the
lava flows. Scott hoped to use the new route...
Click above image for large view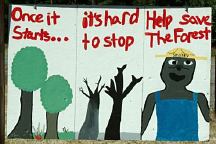 Fire Prevention Sign
Rest Area on Hwy.22 near Detroit, OR
IT IS YOUR RESPONSIBILITY TO KNOW
WHAT FIRE RESTRICTIONS ARE IN EFFECT
Axe, shovel, and 5 gallons of water recommended
and might be required. Fire extinguisher and gloves
are a good idea.


Wilderness Permit
Available at most of the Trailheads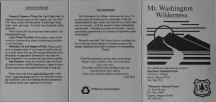 Mount Washington Wilderness
Rules and Regulations (Part 1)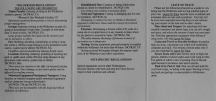 Mount Washington Wilderness
Rules and Regulations (Part 2)
WILDERNESS PERMITS REQUIRED
Memorial Day through Oct. 31
Permits are free and available at Trailheads