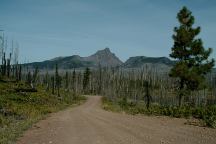 Road#1210 towards Round Lake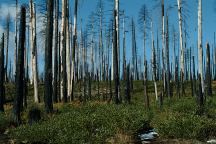 Trees victims of the B & B Complex Fire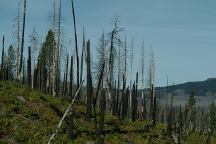 Trees burned in B & B Complex Fire (2003)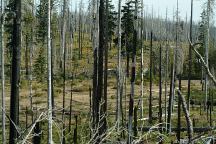 Trees burned in B & B Complex Fire (2003)
PHOTO HERE
Smoke from B & B Complex Fire
Fire just started and no firefighters at present time.
By the next day Hwy.20 was closed and the fire
had grown to considerable size...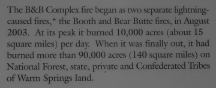 B & B Complex Fire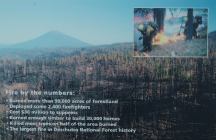 B & B Complex Fire
B & B Complex Fire started in August 2003.
At it's peak it burned 10,000 acres per day.
When it was finally out, it had burned more
than 90,000 acres (140 square miles).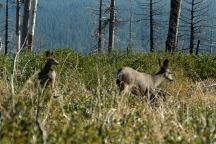 Deer on Road#1210 near Round Lake.
This time of year the does tend to gather in groups.
Finding the big bucks is more difficult.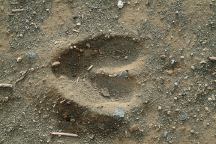 Deer tracks everywhere at Round Lake.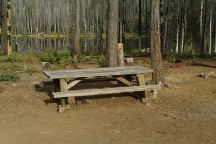 Picnic Table at Round Lake Campground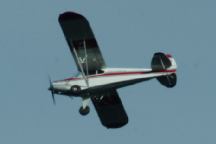 Plane flying overhead...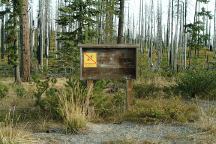 Round Lake Campground Information Board