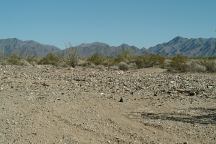 I-10 Exit#1 Dispersed primitive camping
Turn the opposite direction from the Flying-J
Travel Plaza and follow the road going east....
N 33°35.392
W 114°29.074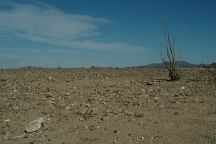 I-10 Exit#1 Dispersed primitive camping
Desert environment with cactus.
Bring your own water.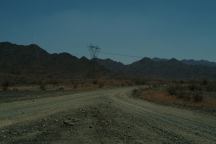 Tom Wells Road
North of Interstate 10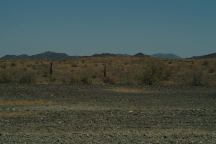 Tom Wells Road
North of Interstate 10
TOM WELLS ROAD
INTERSTATE 10 / EXIT #5
Tom Wells Road is 4 miles east
from Ehrenberg on I-10. This is
mostly public lands and you can
camp anywhere. Go south for more
secluded camp areas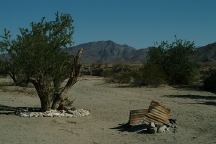 I-10 Exit#5 then follow the dirt road south
This custom designed campsite is about a mile
There are some trees that provide shade areas
N 33°36.479
W 114°25.830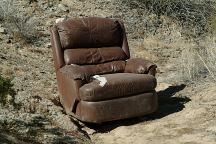 Chair at the above camp
U.S. Bureau of Behavioral Corrections
Considering the barren aspect of the desert
it is not recommended to build any firerings.
Enjoy a pristine campfire free of walls of
rock. Stone firerings are frowned upon by
BLM and the Forest Service.