DIRECTIONS:
From
Hwy. 97 near MP153
Turn towards Liberty Townsite
Campground is 1 mile
Road#9726 / Pine Gulch Road / Harkess Road
ROAD CONDITIONS:
The main Highway is paved
The campground is dirt and more rough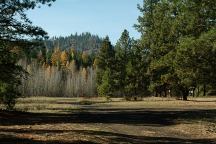 Teanaway Campground
TEANAWAY CAMPGROUND
LATITUDE: N 47°15.236
LONGITUDE: W 120°53.538
On West Fork Teanaway Road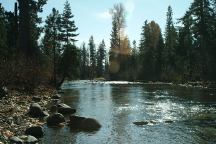 xx River at 29 Pines Campground
29 PINES CAMPGROUND
LATITUDE: N 47°19.670
LONGITUDE: W 120°51.279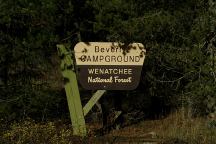 Beverly Campground
BEVERLY CAMPGROUND
Fee Area / Free in the off season
Wenatchee National Forest
LATITUDE: N 47°22.611
LONGITUDE: W 120°52.910
4 miles past 29 Pines C.G. on Road#9737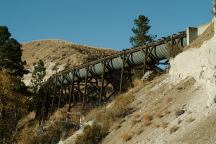 Old Aqueduct on Highway 10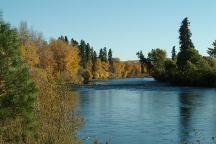 xx River from Highway 10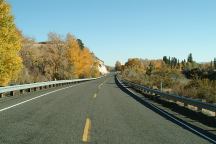 Highway 10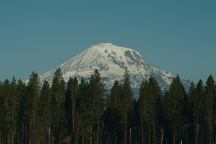 Mount Adams
Elevation 12,307'
Viewed south from Glenwood, Wa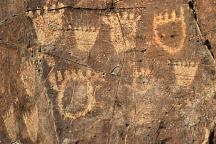 John Day Dam Petroglyphs
Indian Petroglyphs at Cliffs Park
JOHN DAY DAM PETROGLYPHS
LATITUDE: N 45°42.981
LONGITUDE: W 120°42.272
From the fishing platform nearest to
John Day Dam walk along the river
towards the lock. The petroglyphs
are on the cliff face. There are Bear
Paws and other symbols.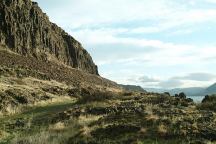 Columbia River from Cliffs Park
CLIFFS PARK
LATITUDE: N 45°42.819
LONGITUDE: W 120°42.718
West on Hwy.14 at the John Day Dam
Road follows the Columbia River for
several miles with dispersed campsites.
Incredible scenery...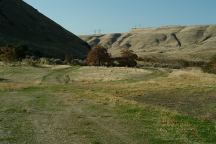 Rock Creek Boat Ramp
ROCK CREEK BOAT RAMP
LATITUDE: N 45°43.165
LONGITUDE: W 120°27.649
Hwy.14 / Milepost 121
Take Rock Creek Road for xx miles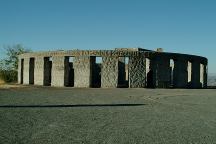 Stonehenge Memorial
STONEHENGE MEMORIAL
LATITUDE: N 45°41.660
LONGITUDE: W 120°48.380
Hwy.14 east from Maryhill, WA
Stonehenge Memorial is a replica of
the Stonehenge Monument in England...
Built by Samuel Hill as a memorial to
Klickitat County soldiers who lost their
lives in World War One. Construction
was completed in 1929.
Also see: 29 PINES CAMPGROUND
Also see: AVERY PARK
Also see: CLIFFS PARK
Also see: FRENCH GLEN
Also see: GLENWOOD-GOLDENDALE
Also see: MOUNT SAINT HELENS
Also see: ROCK CREEK BOAT RAMP
Also see: RUFUS LANDING
Also see: SUNDALE PARK
Also see: TEANAWAY CAMPGROUND
CAMPGROUND INDEX
Complete free campground listing


www.eugenecarsey.com
dispersedcampgrounds.com
Free campgrounds and camping
www.dispersedcampgrounds.com
WASHINGTON CAMPGROUND DIRECTORY
LIBERTY SITE WASHINGTON
WILLIAMS CREEK CAMPGROUND