From Coffee Creek it is apx.19 miles
to Big Flat Campground on mostly
rough, dirt roads, that winds though
the canyons.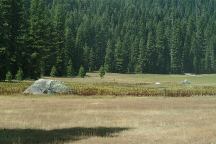 Big Flat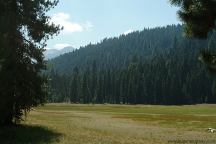 Big Flat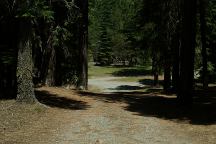 Big Flat Campground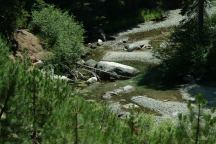 Big Flat Campground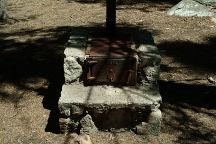 Big Flat Campground
BIG FLAT CAMPGROUND
(BIG FLAT PUBLIC CAMP)
Picnic tables, stoves, and outhouse.
Limited numbers of people staying at
the campground, but the trailhead parking
can get crowded.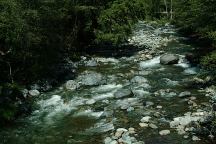 Goldfield Campground
GOLDFIELD CAMPGROUND
Between milepost 4-5
More primitive...
Horse camp with hitching posts, ect...
Boulder Creek Trailhead 1/2 mile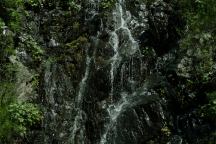 Waterfall on Coffee Creek Road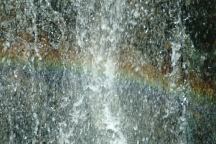 Waterfall on Coffee Creek Road
There are several waterfalls
on Coffee Creek Road.
DIRECTIONS:
Highway 3 to Coffee Creek
Take Coffee Creek Road
Between milepost 4-5
Turn 1/4 mile to Goldfield Campground
Between milepost x-x
Big Flat Campground and Trailhead
From Coffee Creek is 36 miles to Weaverville
and 8 miles to Trinity Center
Dispose of garbage at the
Coffee Creek Ranger Station
Dumpster in the parking lot.
Water at Eagle Creek Campground
California requires you to have a fire permit.
Just go into any Forest Service Office and
it is a very simple procedure, just your name
and address. It is free and is valid anywhere
in California. You still have to know what
fire restrictions are in effect. There are very
few places that allow campfires or charcoal.