DIRECTIONS:
Just south of Brookings city limits
Turn on North Bank Road / Road#784
(Towards Loeb State Park)
A couple miles becomes Road#1376
Turn right at Road#1917
It is 6 miles of narrow dirt roads.
Near milepost 9 turn on Road#1917
There is a sign for Packer's Cabin
Packers Cabin is left on Road#110
About 1/8 mile
From the junction of Road#1376 and Road#19xx
(At the bridge over South Fork Chetco River)

Packers Cabin
Quail Prairie Lookout
Snow Camp Lookout

Kalmiopsis Wilderness

7
11.5
19

18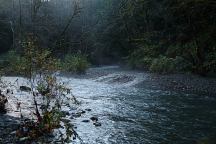 Alfred A. Loeb State Park
Showers at Alfred A. Loeb State Park.
Cost $2.00.
There is also good drinking water.
The best drinking water at
Ludlum House Recreation Area
on FS Road #1108. You will see
the hand pump near the entrance.
Wireless Internet at Gold Beach Visitor Center
Located on the beach with big parking area and
bathrooms.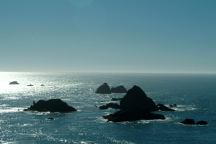 Hwy.101 near Brookings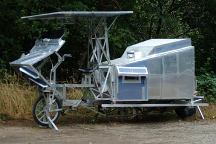 Custom motorhome... Hwy.101 near Brookings
When in the area it is recommended to visit:
JEDEDIAH SMITH REDWOODS STATE PARK
and HOWLAND HILL SCENIC DRIVE
(About 10 miles south from the Oregon Boarder)
Highly recommended to drive Howland Hill Scenic
Drive through Jedediah Smith Redwoods State Park.
Motor homes and trailers not recommended. No fees.
From Highway 199 near Hiouchi Information Center,
take South Fork Road about a mile and stay right
when the road splits. Road signs marking the way.
Also see: SOUTH FORK ROAD
Also see: BROOKINGS/ ROAD #1108
Also see: COASTAL DRIVE
Also see: CHINA FLAT
Also see: BUTLER BAR
Also see: GOLD BEACH / SNOW CAMP
Also see: HIGHWAY 199 (Oregon)
Also see: LAIRD LAKE
Also see: SOUTH FORK ROAD
Also see: SQUAW LAKE
Also see: SUNSHINE BAR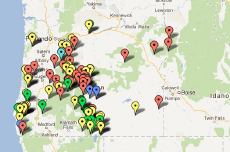 Google Custom Map by Ian
OREGON FREE CAMPGROUND MAP
Google custom map by Ian with most of the
free campgrounds in Oregon.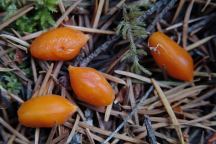 About actual size...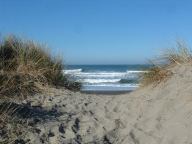 Highway 101, OR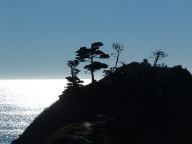 Highway 101, OR
CAMPGROUND INDEX
Complete free campground listing
Camped here April 15, 2005
Camped here August 7, 2006
Camped here February 6, 2009


www.eugenecarsey.com
dispersedcampgrounds.com
Free campgrounds and camping
OREGON CAMPGROUND DIRECTORY
SISKIYOU NATIONAL FOREST
PACKER'S CABIN
BROOKINGS, OREGON