EXTREME LOGGING OPERATIONS
Beware of log trucks, sometimes they will
slow down for you, other times they won't.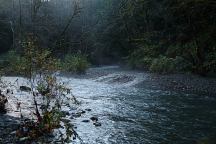 Alfred A. Loeb State Park
Showers at Alfred A. Loeb State Park.
Cost $2.00.
There is also good drinking water.
The best drinking water at
Ludlum House Recreation Area
on FS Road #1108. You will see
the hand pump near the entrance.
Wireless Internet at Gold Beach Visitor Center
Located on the beach with big parking area and
bathrooms.
Stayed here August 7, 2006
Also see: BROOKINGS / PACKERS CABIN
Also see: BROOKINGS/ ROAD #1108
Also see: COASTAL DRIVE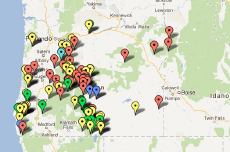 Google Custom Map by Ian
OREGON FREE CAMPGROUND MAP
Google custom map by Ian with most of the
free campgrounds in Oregon.
CAMPGROUND INDEX
Complete free campground listing


www.eugenecarsey.com
dispersedcampgrounds.com
Free campgrounds and camping
OREGON CAMPGROUND DIRECTORY
SISKIYOU NATIONAL FOREST
SNOW CAMP LOOKOUT
GOLD BEACH, OREGON