FREE CAMPGROUNDS AND CAMPING
CAMPGROUNDS OF THE USA
The best free camping and campgrounds.
CALIFORNIA CAMPGROUNDS
SOUTH FORK ROAD
SMITH RIVER NATIONAL RECREATION AREA
SIX RIVERS NATIONAL FOREST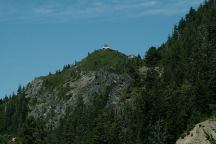 Bear Basin Lookout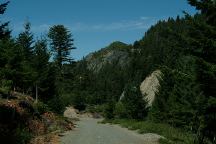 Bear Basin Lookout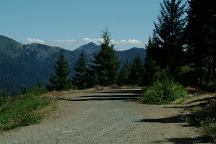 Road#16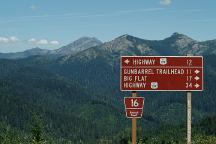 Road#16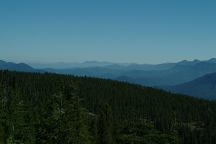 Road#405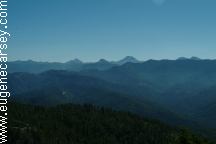 Road#405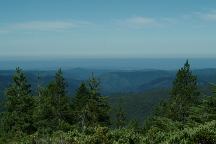 Road#405 view of Ocean
(Still fogged in at lower elevations)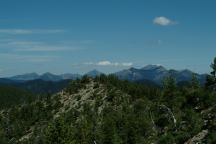 Ship Mountain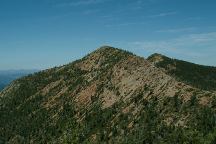 Ship Mountain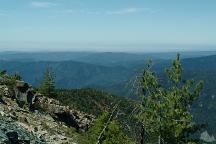 Ship Mountain
The South Fork Road follows along the
South Fork Smith River, winding it's way
through the Siskiyou Mountains and
Smith River National Recreation Area.
Some very scenic views and photos...
and FREE CAMPING.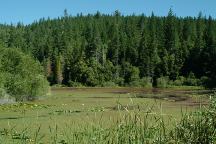 Dry Lake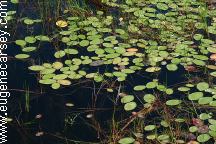 Dry Lake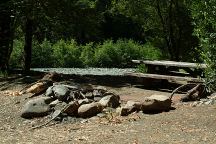 China Flat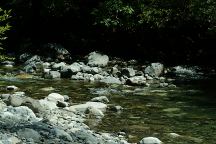 China Flat
ROAD#405
Turn towards Big Flat Campground.
High clearance vehicle recommended.
A passenger car can maneuver most roads
CHIMNEY FLAT
Day Use Only. No Trailers.
FOX FLAT
ORO GRAND
HAYDENS GULCH
HURDYGURDY BRIDGE
CHINA FLAT
Road#15N53
Nice camp area.
There are walk in tent sites along the river.
HORSE FLAT
DRY LAKE
Dry Lake was full and covered with Lily Pads.
There were some fishermen...
WARNING: If continuing past Dry Lake, there
is a long, steep upgrade with loose gravel. It is
6 miles to the summit. Ocean views.
ESTABLISHED CAMPGROUNDS
BIG FLAT CAMPGROUND $8.00
JEDEDIAH SMITH REDWOODS S.P.
PANTHER FLAT
On Highway 199
GRASSY FLAT
On Highway 199
PATRICK CREEK
On Highway 199
RUBY VAN DEVENTER COUNTY PARK
On North Bank Road
FLORENCE KELLER COUNTY PARK
On Elk Valley Road?
HOWLAND HILL SCENIC DRIVE
and STOUT GROVE
Highly recommended to drive Howland Hill Scenic
Drive through Jedediah Smith Redwoods State Park.
Motor homes and trailers not recommended. No fees.
(Take South Fork Road about a mile and stay right
when the road splits. Road signs marking the way)
PHOTO HERE
Nels Christensen Memorial Bridge 1955
Nels Christensen Bridge 1855-1952
Nels Christensen Bridge is at the Junction
of Highway 199 and South Fork Road at
xx River Access
DIRECTIONS:
From Cresent, CA
Go north 3 miles on Hwy.101
Take Hwy.199 east
(About a mile past Hiouchi Information Center)
Turn left on South Fork Road
From Grants Pass, OR