Elevation 7500'
Seemed like Green Creek Campground
used to be free... Now it is a fee area.
Campsite occupancy for any purpose
requires a fee. Picnic tables, metal fire-
rings, and outhouse. Water and garbage
service at Green Creek Trailhead.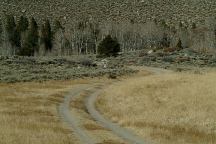 Green Creek Camp Areas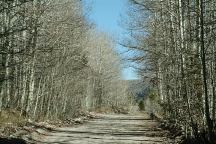 Green Creek Camp Areas
Along Road#142 towards Green Creek
Campground, there are several dispersed
camping areas.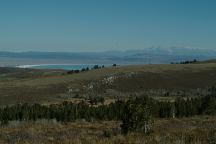 Road#020 View of Mono Lake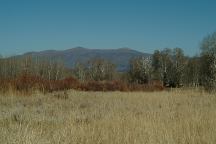 Road#020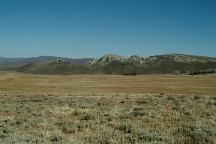 Road#020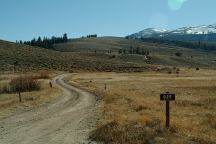 Road#020 at junction of Road#178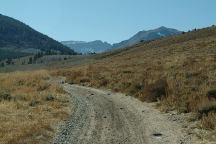 Road#178
On Road#020 towards Sinnamon Meadow
and Trumbull Lake Road, there are good
dispersed / primitive camps.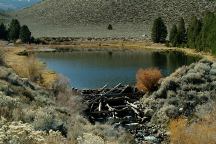 Dynamo Pond on Green Creek Road
ESTABLISHED CAMPGROUNDS:
HONEYMOON CAMPGROUND
ROBINSON CREEK CAMPGROUND
PAHA CAMPGROUND
CRAGS CAMPGROUND
MATTERHORN CAMPGROUND
LOWER TWIN LAKES CAMPGROUND
Toiyabe National Forest Campgrounds
SONORA BRIDGE CAMPGROUND
OBSIDIAN CAMPGROUND
BUCKEYE CAMPGROUND
TRUMBULL LAKE CAMPGROUND
SADDLEBAG CAMPGROUND
SAWMILL CAMPGROUND
LUNDY CANYON CAMPGROUND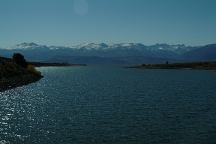 Bridgeport Reservoir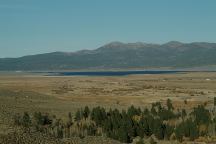 Bridgeport Reservoir
BEAR FACTS
This is bear country.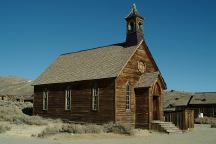 Bodie Ghost Town and State Historic Park
BODIE STATE HISTORIC PARK
Bodie Ghost Town is notorious as the
wildest town in the west. From Hwy.395
and Green Creek Road, going a couple
miles south, turn east on Hwy.270
$3.00 Admission