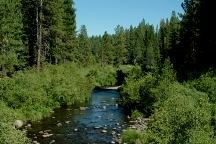 Algoma Campground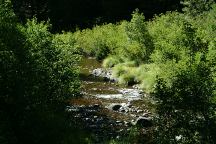 Algoma Campground
Algoma Campground is accessed from
Highway 89 about 12 miles east of McCloud, CA.
It's not the greatest campground, but it is free.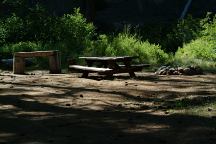 Algoma Campground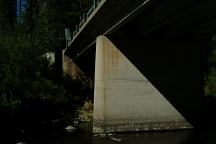 Bridge at Algoma Campground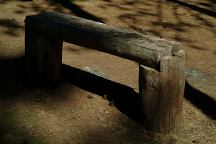 Table at Algoma Campground
ALGOMA CAMPGROUND
Picnic tables, firerings, portable toilets.
There are some homemade tables...
14 Day Camping Limit
Algoma Campground is on the xx River
There are campsites on both sides of the bridge.
(Designated Fire Use Area)
If you continue on Road#39N06 past
Algoma Campground, there are some
dispersed camping areas.
IT IS YOUR RESPONSIBILITY TO KNOW
WHAT FIRE RESTRICTIONS ARE IN EFFECT
BEAR FACTS
We saw a dead bear on the Hwy.89.
The bears are shy of humans and will usually
run away, but don't take any chances.
WILDLIFE:
Bears, deer... saw a couple hawks...