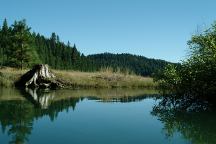 Deadlun Campground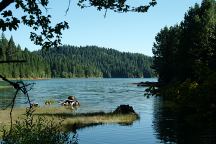 Deadlun Campground
DEADLUN CAMPGROUND
Established campground...
Picnic Tables
Metal Firerings
Outhouses
14 Day Camping Limit
No Garbage Service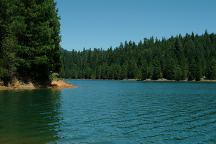 Iron Canyon Reservoir
Viewed from primitive camp on Road 37N78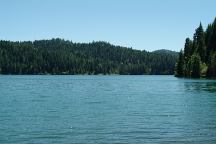 Iron Canyon Reservoir
Viewed from primitive camp on Road 37N78
CAMP DUCKY
N 41°03.051
W 122°00.255
FS Road 37N78 is a gravel road that loops
around the back side of Iron Canyon Reservoir.
Primitive / Dispersed Camp Area
There is a homemade sign on the tree
with the name of this camp. Located in
a stand of old growth trees.
PHOTO HERE
Hawkings Landing Campground
HAWKINS LANDING CAMPGROUND
$10.00 (Fees update 2007)
Possible water. Hand pump not working at present.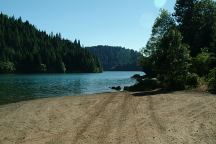 Hawkings Landing Boat Ramp
HAWKINS LANDING BOAT RAMP
N 41°03.080
W 121°58.341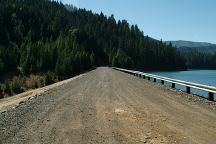 Road 37N78 / Iron Canyon Reservoir Dam
IT IS YOUR RESPONSIBILITY TO KNOW
WHAT FIRE RESTRICTIONS ARE IN EFFECT
BEAR FACTS
We saw a bear on the road to Deadlun C.G.
He was big and healthy. The bears are shy of humans
and will usually run away, but don't take any chances
WILDLIFE:
There were deer in the campground.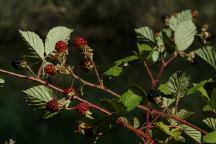 Blackberries (July 28, 2007)
A couple weeks before harvest season