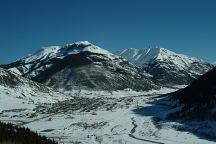 Silverton, Colorado (January 2005)
PHOTO HERE
Black Canyon of the Gunnison National Park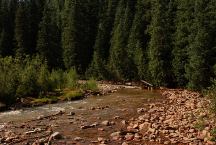 South Mineral Creek
SOUTH MINERAL CREEK
LATITUDE: N 37°49.189
LONGITUDE: W 107°42.854
Highway 550 North from Silverton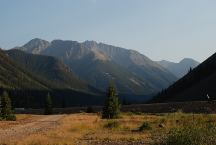 View from Eureka
Alpine Loop Road east from Silverton, CO.
ALPINE LOOP ROAD
LATITUDE: N 37°52.803
LONGITUDE: W 107°33.885
Elevations Above 10,000'
(GPS from Eureka Historic Site)
Dispersed camping and rugged mountain views.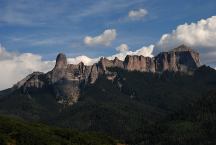 Vista Point on Road 8 towards Owl Creek Pass
OWL CREEK PASS
LATITUDE: N 38°09.901
LONGITUDE: W 107°33.743
Owl Creek Pass is north from Silverton
CIMARRON FORKS
East from Owl Creek Pass...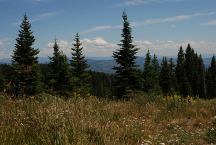 Routt National Forest
BLACK MOUNTAIN
LATITUDE: N 40°45.480
LONGITUDE: W 107°19.895
Elevation: 9700'
(GPS from Sawmill Campground)
Routt National Forest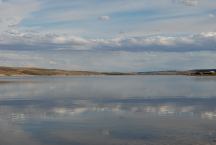 Lake Viva Naughton
LAKE VIVA NAUGHTON
LATITUDE: N 41°58.857
LONGITUDE: W 110°39.49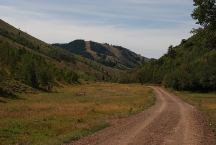 Camp areas at Pine Creek Ski Area
PINE CREEK SKI AREA
LATITUDE: N 42°06.553
LONGITUDE: W 110°49.545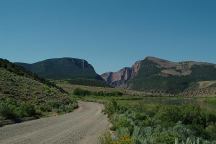 Road towards Gates Of Lodore
Also see: ALPINE LOOP ROAD
Also see: CATHEDRAL VALLEY
Also see: CORAL PINK SAND DUNES
Also see: GATES OF LODORE
Also see: GOOSENECKS SP
Also see: LAKE VIVA NAUGHTON
Also see: MEDICINE BOW NF / ROAD 70
Also see: OWL CREEK PASS
Also see: ROUTT NF / BLACK MOUNTAIN
Also see: SOUTH MINERAL CREEK
Also see: TARRYALL MOUNTAINS
Also see: VALLEY OF THE GODS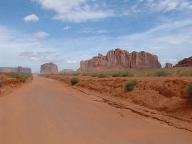 Monument Valley Navajo Park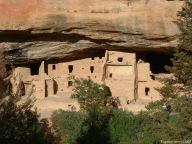 Mesa Verde National Park
(West from Durango, Colorado)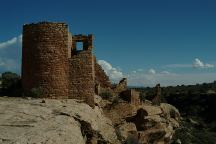 Hovenweep National Monument
(West from Durango, Colorado)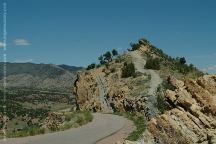 Skyline Drive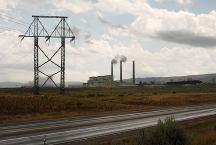 Craig Station on Hwy.550
(A couple miles south from Craig, CO)
The Craig Station burns about 5 million tons of coal annually
and produces enough electricity to meet power requirements
for 1.25 million residential customers. The cost to build Craig
Station was approximately 1.2 billion dollars.
CAMPGROUND INDEX
Complete free campground listing


www.eugenecarsey.com
dispersedcampgrounds.com
Free campgrounds and camping
COLORADO CAMPGROUND DIRECTORY
GRAND MESA NATIONAL FOREST
ROAD 121