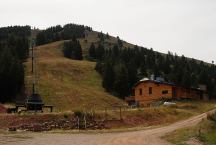 Pine Creek Ski Area
LATITUDE: N 42°06.172
LONGITUDE: W 110°49.745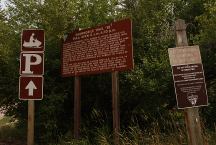 Stay left at Pine Creek Ski Area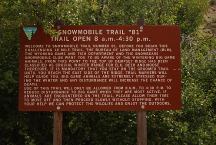 Snowmobile Trail #81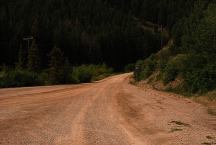 Road 204
DIRECTIONS:
From Cokeville, WY / Hwy.30
Take Road 232 for 3 miles
Turn on Road 204 / Pine Creek Road
Pine Creek Ski Area is 4 miles
Stay left on Snowmobile Trail #81
Camp areas start in about a mile
From Kammerer, WY
Take Hwy.189 north about a mile
Turn left on Road 233 / Road 10062 for 43 miles
Past Ham's Fork Campground we were confused
From this direction the roads are much
rougher and a map is recommended.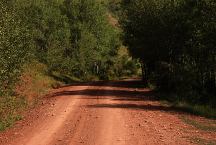 Pine Creek Road
ROAD CONDITIONS:
Mostly paved roads to Pine Creek Ski Area
Then a couple miles dirt road.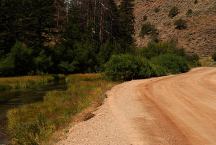 Pine Creek flows along side of the road.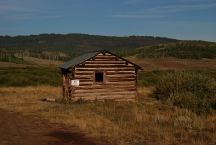 Old Cabin on Road 233
LATITUDE: N 42°07.215
LONGITUDE: W 110°43.233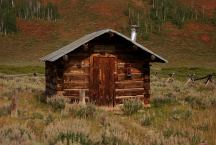 Early Day Ranger Station
LATITUDE: N 42°14.144
LONGITUDE: W 110°44.317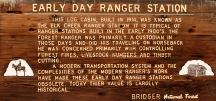 Early Day Ranger Station
Built in 1914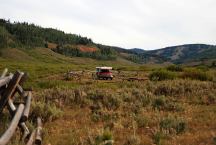 Dispersed Camps near Early Day Ranger Station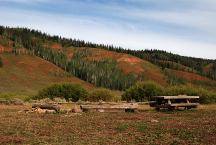 Dispersed Camp near Early Day Ranger Station
LATITUDE: N 42°14.006
LONGITUDE: W 110°44.366
EARLY DAY RANGER STATION
LATITUDE: N 42°14.144
LONGITUDE: W 110°44.317
Road 233 / 10062 about xx miles north of
Lake Viva Naughton. There are several camp
and picnic areas near Early Day Ranger Station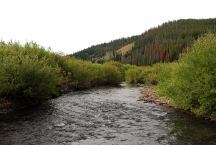 Ham's Fork River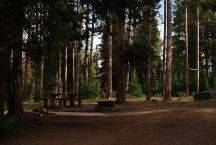 Ham's Fork Campground
HAM'S FORK CAMPGROUND
Fee $7.00
LATITUDE: N 42°15.073
LONGITUDE: W 110°43.856
Picnic Tables, Metal Firerings, Vaulted Toilets,
Garbage Service and Drinking Water