There are several free campgrounds
in the Bowman Lake area. The catch
is that you have to traverse some rough
roads. Passenger cars can make it, but
have good tires and shocks.
In recent years it has got more crowded,
People everywhere even on weekdays.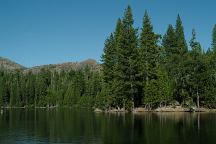 Fuller Lake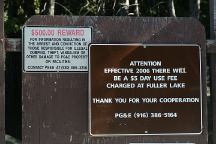 Fuller Lake Day Use Fees
FULLER LAKE CAMPGROUND
Fuller Lake had a free campground???
Now is Day Use Only and cost $5.00
GROUSE RIDGE CAMPGROUND
Road#14 is a rough dirt road
From the Jct. of Road#18, it is 6 miles to
Grouse Ridge Lookout and Campground.
Passenger cars can make it, but it's hard
on the vehicle...
LINDSEY LAKE CAMPGROUND
Rough roads... Logging operations ahead,
making rough roads more dangerous...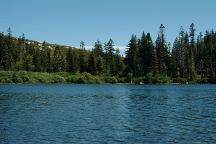 Carr Lake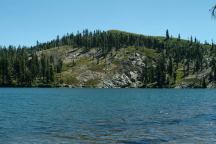 Carr Lake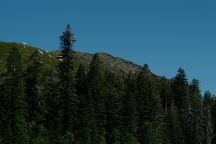 Carr Lake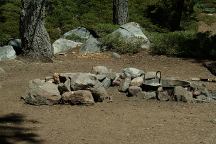 Carr Lake Campground
CARR LAKE CAMPGROUND
Free campground on Carr Lake.
Nice campground, but getting so many people,
it can be difficult to find a parking space. A couple
dozen vehicles are jammed in the trailhead parking
area, and it's still early in the morning.
UPDATE:
Carr Campground used to be free, but has
implemented a $5.00 fee.
NOTE:
Rough roads... on this day we were blocked
by logging operations, mud and debris made
it too risky for passenger cars. Aug. 2006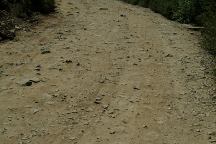 Road to Carr Lake.
JACKSON CREEK CAMPGROUND
Road between Bowman Lake and Jackson
Meadows is very bad, not recommended as
passable. (Aug.2006)
CANYON CREEK CAMPGROUND
No information...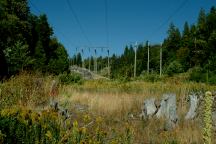 Bear Valley Picnic Area
Power Lines at Bear Valley Picnic Area
BEAR VALLEY PICNIC AREA
Picnic under the power lines. Excellent
stress release for persons with metal
plates in their heads. Good drinking water.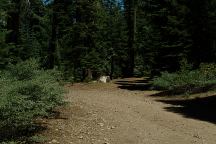 Camping area at Jct. of Road#18 and Road#17
There are some good dispersed camping areas.
At the Jct. of Road#18 and Road#17 are a couple
good spots with easy access.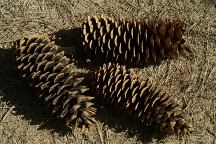 Sugar pine cones everywhere...
And in perfect condition
ESTABLISHED CAMPGROUNDS
Nearby campgrounds that charge a fee
BIG BEND CAMPGROUND
DONNER PASS STATE PARK
EAST MEADOW CAMPGROUND
FINDLEY CAMPGROUND
FIRTOP CAMPGROUND
HAMPSHIRE ROCKS CAMPGROUND
INDIAN SPRINGS CAMPGROUND
NORTH FORK CAMPGROUND
PASS CREEK CAMPGROUND
WOODCAMP CAMPGROUND
COMPLETE LIST
This is a list of all the campgrounds
in the Tahoe National Forest