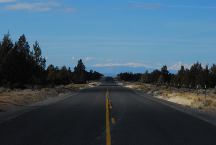 SW Reservoir Road from Reservoir Play Area
Notice all the snow covered mountains in the background.
IT IS YOUR RESPONSIBILITY TO KNOW
WHAT FIRE RESTRICTIONS ARE IN EFFECT
Axe, shovel, and 5 gallons of water required.
Leather Gloves and Fire Extinguisher Recommended
DIRECTIONS:
From Bend, OR
Hwy. 20 east about 2 miles
Take Powel Butte Hwy. about 1/2 miles
Turn right on Alfalfa Market Road
Continue past Alfalfa on SW Reservoir Road
Alfalfa Curves Staging Area about 4 1/4 miles
Four Corners Staging Area about 6 1/2 miles
Reservoir Road Play Area about 11 miles
ROAD CONDITIONS:
Paved surface roads...
When driving off the paved road, be careful
of loose sand and stay on packed surfaces.
MILEAGE CHART
From Hwy.20 and Powell Butte Highway

Airport
Alfalfa
Powell Butte
Prineville
Burns

2 Miles
10 miles
18 Miles
30 Miles
127 Miles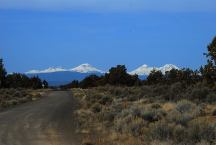 Mountain views from Willard Road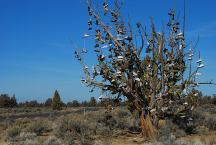 Tree covered with shoes on SW Reservoir Road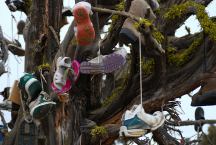 Tree covered with shoes on SW Reservoir Road
SHOE TREE
LATITUDE: N 44°04.484
LONGITUDE: W 120°56.963
SW Reservoir Road / MP 10
3 1/2 miles past Alfalfa Store
Near Willard Road and Alfalfa Curves
We understand that it is artwork,
but it is also a good way to dispose of
your garbage... like throwing old tires
out in the desert and painting them
different colors, except that the tree
will| have to be cut down.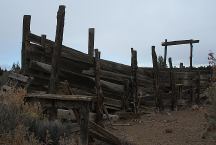 Old Corrals on Willard Road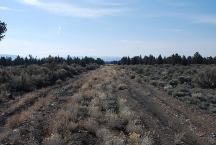 Highway bed being rejuvenated.
Just a short section where the curves were redesigned.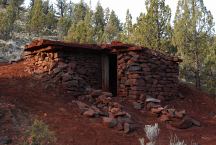 Powder House Cove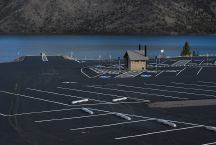 Powder House Cove Boat Ramp and Parking
POWDER HOUSE COVE
(Prineville Reservoir)
LATITUDE: N 44°06.342
LONGITUDE: W 120°46.650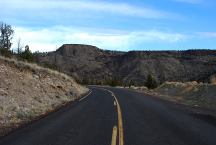 Highway 27 towards Prineville Reservoir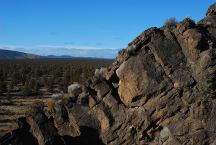 Badlands Rock
LATITUDE: N 43°59.489
LONGITUDE: W 121°01.648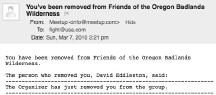 We were kicked out of the Friends of the Oregon Badlands
group by the organizer David Eddleston. We have never
met David Eddleston and and no explanation was offered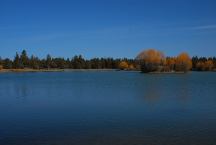 Reynolds Pond
LATITUDE: N 44°03.540
LONGITUDE: W 121°00.895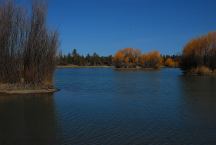 Reynolds Pond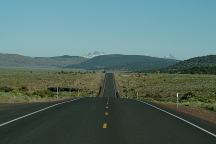 Highway 20 at Millican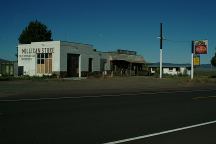 Millican
We have bought gas here in the past,
now is Millican is becoming a Ghost Town.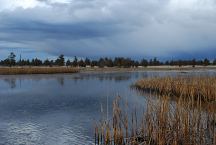 Mayfield Pond
MAYFIELD POND RECREATION AREA
LATITUDE: N 44°04.980
LONGITUDE: W 121°07.830
Elevation: 3290'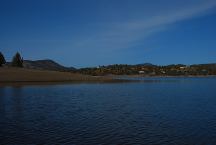 Prineville Reservoir
Viewed from Roberts Bay East #1 Campground
ROBERTS BAY RECREATION AREA
LATITUDE: N 44°06.810
LONGITUDE: W 120°42.020
Salt Creek Road for 8 miles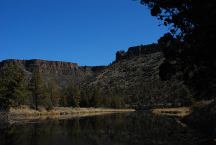 Crooked River
Viewed from Still Water Campground
LOWER CROOKED RIVER
LATITUDE: N 44°09.755
LONGITUDE: W 120°49.833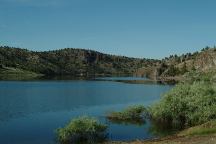 North Shore Road
View from Cattle Guard Campground
NORTH SHORE ROAD
Free campgrounds along the
North Shore of Prineville Reservoir