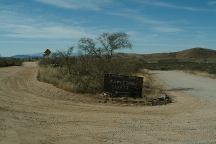 Junction of Gleeson Rd. and N.Double U Ranch Rd.
Sign pointing to the Rattlesnake Ranch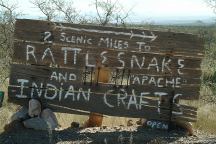 Sign to Rattlesnake Ranch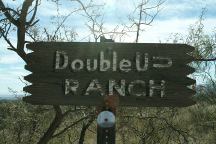 Double U Ranch
DIRECTIONS:
From Tombstone
Hwy.80 southbound
Turn on N.Camino San Rafael
Turn right on Gleeson Road
(Go about 12 miles)
Turn on N.Double U Ranch Road
The Rattlesnake Ranch is 2 miles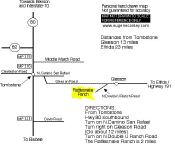 Basic hand drawn map...
(Click to enlarge)
Distances from Tombstone
Gleeson 13 miles
Elfrida 23 miles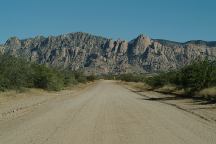 Middle March Road towards Cochise Stronghold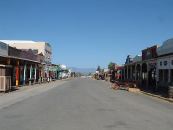 Tombstone, Arizona
Tombstone is famous for it's western
history, including the "Shootout at the
OK Corral", with Doc Holiday and
Wyatt Earp.
You will see cowboys hanging out on every
corner. They are promoting different shows
and events, kind of playing a role, but some
of them are real... their families have been
here for generations. You can hear stories
of about relatives that were captured by
Indians and rescued by the US Calvary...
Filtered water at the Circle K in Tombstone.