DIRECTIONS:
Hwy.95 between Fallon and Hawthorne
Fallon 50 miles
About 15 miles north of Hawthorne, NV
Elevation 3956'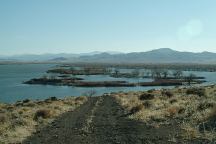 Lahontan Reservoir
N 39°25.083'
W 119°10.445'
Showers at Lahontan Reservoir
(North towards Fallon, NV)
$5.00 Day Use Permit
$10.00 Camping Fee
Very strict about payments...
Showers at Whiskey Flats RV Park
Hwy.95 in Hawthorne, NV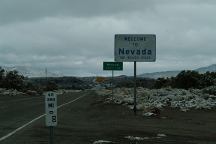 Highway 359 at the Nevada / California Border
Snow on March 21, 2007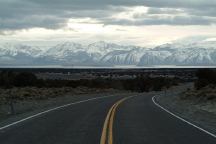 Highway 167 towards Mono Lake, CA
PHOTO HERE
Tree covered with shoes.
Hwy.95 about 40 miles south of Fallon, NV
This tree was cut down our last trip on Hwy.95
March 19, 2007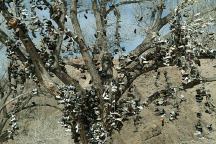 Shoe Tree on Highway 50
About 50 miles east from Fallon, NV
N 39°17.655'
W 117°59.196'
We have seen about 1/2 dozen shoe trees
in our travels. Mostly in Nevada and California.
By the next year they have been cut down.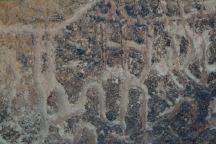 Hickison Petroglyphs
Also see: HICKISON PETROGLYPHS
Also see: HIGHWAY 722
Also see: INYO NATIONAL FOREST
Also see: WALKER LAKE
Also see: WILSON CANYON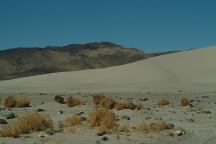 Sand Mountain Recreation Area
Highway 50 east from Fallon, NV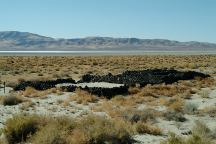 Sand Mountain Pony Express Station
Highway 50 east from Fallon, NV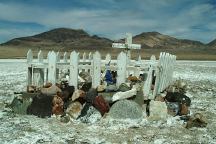 Wilson Turner 3YRS 1864
Hwy.50 near Sand Mountain
N 39°17.488
W 118°26.868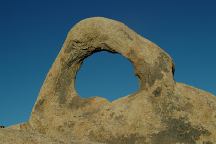 Arch Off Whitney Portal Road
Alabama Hills Recreation Area
ARCHES OF ALABAMA HILLS
There are hundreds of natural arches and
windows throughout the Alabama Hills.
Camped here September 4, 2006
Camped here March 9, 2007
Camped here March 20, 2007
Camped here January 6, 2009
Camped here May 31, 2009
CAMPGROUND INDEX
Complete free campground listing


www.eugenecarsey.com
dispersedcampgrounds.com
Free campgrounds and camping
NEVADA CAMPGROUND DIRECTORY
TAMARACK BEACH CAMPGROUND
20 MILE BEACH CAMPGROUND
WALKER LAKE