DIRECTIONS:
Highway.50
About 55 miles east from Fallon, NV
About 2 miles west from Austin, NV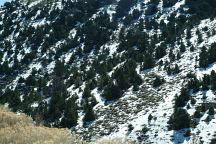 Snow along Highway 722
March 17, 2007
Camped here March 17, 2007
We camped here a couple times...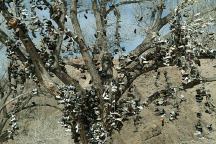 Shoe Tree on Highway 50
About 50 miles east from Fallon, NV
N 39°17.655'
W 117°59.196'
We have seen about 1/2 dozen shoe trees
in our travels. Mostly in Nevada and California.
By the next year they have been cut down.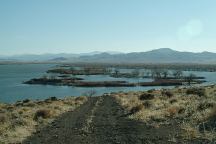 Lahontan Reservoir
N 39°25.083'
W 119°10.445'
Showers at Lahontan Reservoir
$5.00 Day Use Permit
Strict about payments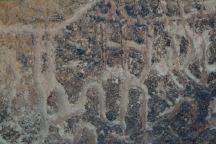 Hickison Petroglyphs
Also see: GREAT BASIN
Also see: HICKISON PETROGLYPHS
Also see: WALKER LAKE
Also see: WILSON CANYON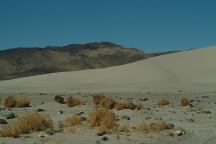 Sand Mountain Recreation Area
Highway.50 east from Fallon, NV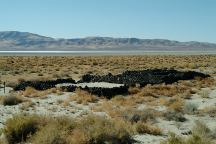 Sand Mountain Pony Express Station
Highway.50 east from Fallon, NV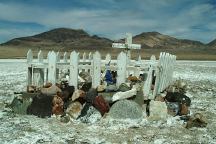 Wilson Turner 3YRS 1864
Hwy.50 near Sand Mountain
N 39°17.488
W 118°26.868
CAMPGROUND INDEX
Complete free campground listing


www.eugenecarsey.com
dispersedcampgrounds.com
Free campgrounds and camping
NEVADA CAMPGROUND DIRECTORY
HIGHWAY 722 NEVADA