Free campgrounds and camping
COLORADO CAMPGROUND DIRECTORY
GUNNISON NATIONAL FOREST
TIN CUP, COLORADO
CUMBERLAND PASS
LATITUDE: N xx°xx.xxx
LONGITUDE: W xxx°xx.xxx
Dispersed and Primitive Camping
Cumberland Pass is the highest road that a
passenger car can drive on in the USA.
Least that's what the sign said...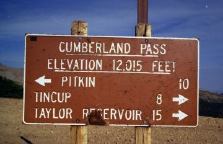 Cumberland Pass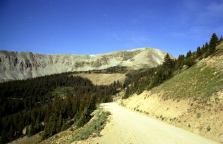 Cumberland Pass Road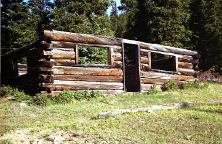 Old Cabin
My great-grandmother was the first
baby girl born in Tin Cup.
(Carrie Murdie born 1882)
We have several other relatives who
lived in Tin Cup during the same time.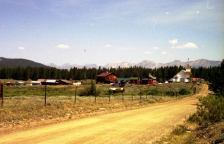 Tin Cup, Colorado
It was supposed to be one of the wildest
mining town in the west with a storied history.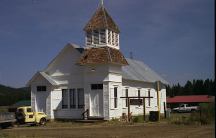 Tin Cup, Colorado
PRIVATE PROPERTY WARNING
Most of the Tincup side of Cumberland Pass
is private property and is NOT available for
camping. The same is true around Tincup,
the northwest side of Cumberland Pass and
(Duncan Flats) area as well.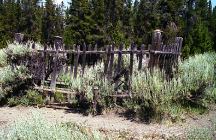 Tin Cup Cemetery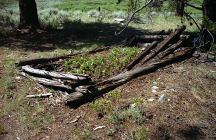 Tin Cup Cemetery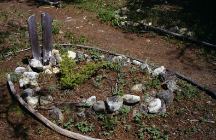 Tin Cup Cemetery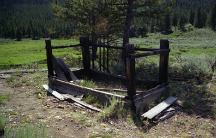 Tin Cup Cemetery
CAMPGROUND INDEX
Complete free campground listing
Camped here 2003


www.eugenecarsey.com
dispersedcampgrounds.com
Free campgrounds and camping
COLORADO CAMPGROUND DIRECTORY
GUNNISON NATIONAL FOREST
TIN CUP, COLORADO
CUMBERLAND PASS