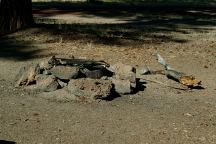 Cabin Lake Campground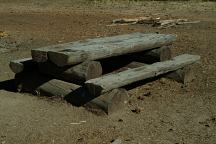 Cabin Lake Campground
There is no lake and we've never seen a cabin.
A couple old picnic tables and some primitive firerings.
No other facilities..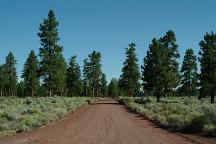 Road#18 near Cabin Lake
DIRECTIONS:
From Bend, OR
China Hat Road / Road#18 to milepost#46
From LaPine, OR
Take Hwy 31 to milepost#17
Turn on Stage Station Road
Road#24 to Road#2435
Turn right on China Hat Road
There is a sign marking the campground
At the Jct. of Road#2435 and China Hat Road
From Fort Rock, OR
Take Cabin Lake Road towards Fort Rock SP
Cabin Lake Campground is 9 1/2 mile
(Cabin Lake Road becomes China Hat Road)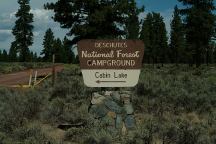 Cabin Lake Campground
ROAD CONDITIONS:
From Hwy.31 is 19 miles rough dirt roads.
From Bend is mostly rough dirt roads...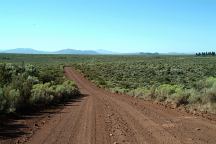 View of Fort Rock in the Distance
MILAGE CHART:

Bend
LaPine
Fort Rock

46 miles
40 miles
xx miles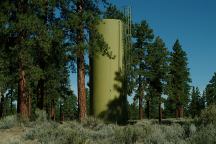 Water tank at Cabin Lake Campground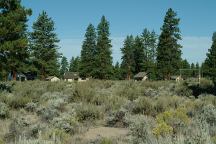 Guard Houses near Cabin Lake Campground.
WILDLIFE:
Saw a brown bear on Road#24
(Near the junction of Hwy.31)
IT IS YOUR RESPONSIBILITY TO KNOW
WHAT FIRE RESTRICTIONS ARE IN EFFECT
Shovel, axe, and 5 gallons of water may be required
Leather gloves and fire extinguisher recommended.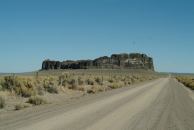 Fort Rock north from Silver Lake, OR
You used to be able to camp anywhere at Fort Rock.
There was a road up the middle and almost to the top.
If you walked around the circumference, would be
guaranteed to find an arrowhead.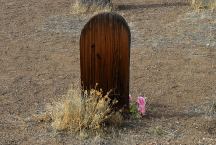 Historic Fort Rock Cemetery
FORT ROCK CEMETERY
LATITUDE: N 43°22.245
LONGITUDE: W 121°03.828
There was a grave marker that said
Killed By Sheriffs Pose 1913, but it
has disappeared???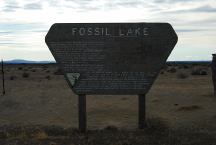 Sign at Fossil Lake
FOSSIL LAKE
LATITUDE: N 43°19.977
LONGITUDE: W 120°28.780
ELEVATION: 4289'
(GPS from sign at end of Five Acre Road)
When we were kids would visit Fossil Lake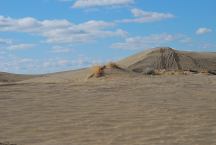 Christmas Valley Sand Dunes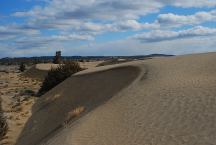 Christmas Valley Sand Dunes
CHRISTMAS VALLEY SAND DUNES
LATITUDE: N 43°21.184
LONGITUDE: W 120°23.160
Elevation: 4300'
(GPS from Junipers Camp Information Board)
Christmas Valley Sand Dunes are only a couple
miles from Green Mountain.. There are dispersed
and primitive camping areas.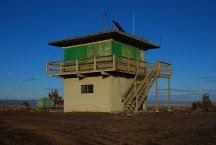 Green Mountain Lookout
GREEN MOUNTAIN CAMPGROUND
LATITUDE: N 43°23.160
LONGITUDE: W 120°43.370
Elevation: 5160'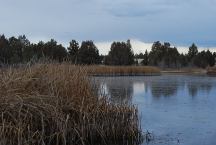 Mayfield Pond
MAYFIELD POND RECREATION AREA
LATITUDE: N 44°04.980
LONGITUDE: W 121°07.830
Elevation: 3290'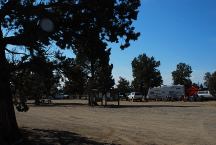 Millican Valley OHV
Four Corners Staging Area
MILLICAN VALLEY OHV AREA
LATITUDE: N 44°03.777
LONGITUDE: W 120°54.545