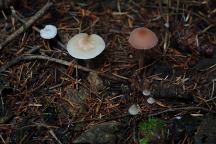 Mushrooms (Oct. 2005)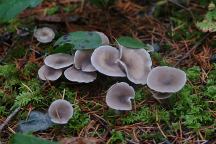 Mushrooms (Oct.2005)
Mushrooms cover the forest floor,
you could find 10-20 different species
with just a short walk., From tiny to
large; colors include white, blue, red,
yellow, green and several browns,
mushrooms everywhere you look.
(October 2006)
Saw a herd of elk on Skeeter Camp
Road #27-10-13.0. From the top of
the hill, they walked across the clearing,
down the forested area towards the
water hole. You could hear the dead
branches breaking as they walked
through the woods.
PARK CREEK BLM RECREATION SITE
On Middle Creek Road near Burnt Tie Road
Picnic tables, metal firerings, BBQ grills,
outhouses, and garbage.
ESTABLISHED CAMPGROUNDS
FRONA COUNTY PARK $8.00
Camping and picnicking.
Water unsafe to drink
Picnic tables, firerings, outhouse, garbage
(About 1 mile west of Dora)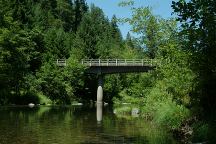 Primitive camp area...