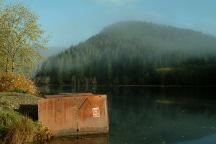 Electric Motors Allowed
(For boats and not your car...)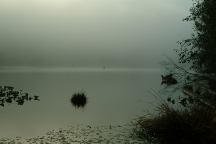 Fog on Upper Lake Creek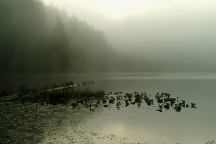 Fog on Upper Lake Creek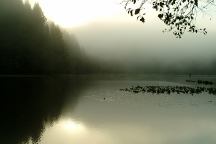 Fog on Upper Lake Creek 04
PHOTO HERE
Snow in winter months...
From our prospective it seems foggy
most of the time, but that is because
we camped here mostly in the winter
months. The weather conditions are
better here than surrounding areas.
(It does snow in winter and you need
to be prepared)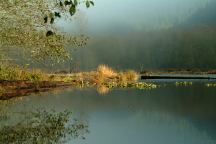 Fog on Upper Lake Creek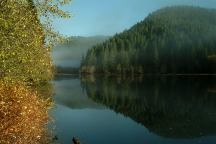 Upper Lake Creek
Fog in the background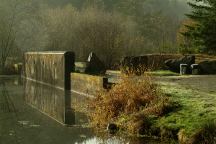 Campsite at Upper Lake Creek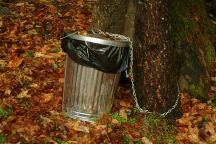 Garbage Can at Upper Lake Creek
Primitive campsites with garbage cans.
Kind of a secret, but more and more people
seem to know these days. Not shown on the
1992 Eugene District BLM Map.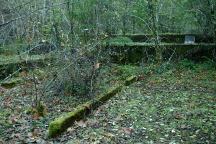 Foundations of the Old Mill Site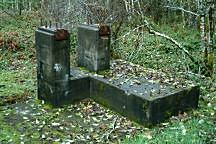 Foundations at the Old Mill Site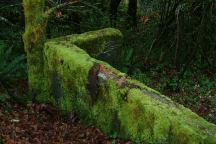 Moss covered structures from the old mill
PHOTO HERE
New vaulted toilet and metal firerings
at the old mill site.- January 2009
DISPERSED CAMP AREA
LATITUDE: N 44°14.120
LONGITUDE: W 123°30.090
This used to be an old lumber mill
or factory??? Cement foundations
covered with moss are interesting.
PHOTO HERE
Burnt Out RV...
Arson is a good guess, but for what reason
we don't know, maybe vandalism or just getting
rid of the garbage.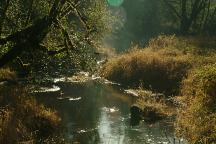 Lake Creek near Horton, OR
There are always major logging operations
in the area with log trucks by the dozen...