Free camping and campgrounds
CALIFORNIA CAMPGROUND DIRECTORY
SNAKE LAKE CAMPGROUND
SNAKE LAKE RECREATION AREA
BUCKS LAKE ROAD
PLUMAS NATIONAL FOREST
SIERRA NEVADA MOUNTAIN RANGE
LATITUDE: N xx°xx.xxx
LONGITUDE: W xxx°xx.xxx
Dispersed and Primitive Camping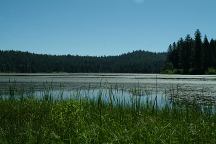 Snake Lake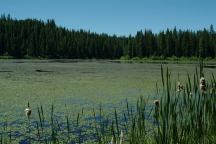 Snake Lake
SNAKE LAKE CAMPGROUND
Classic style campground.
Easy access on paved roads
Picnic tables, metal firerings and outhouse
Beautifully designed masonry BBQ Grills
14 Day Camping Limit
About a mile east of Meadow Valley
(Between Meadow Valley and Quincy)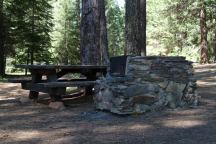 Snake Lake Campground BBQ Grill
The paved road ends in two miles at
Snake Lake Campground. Continue
down this dirt road and there are more
dispersed camps.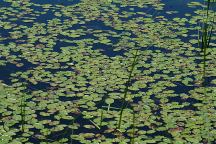 Snake Lake
DEANES VALLEY ROAD / ROAD#24N29
Meadow Camp 2 miles
Deanes Valley 5 miles
Middle Fork Trails 9 miles
Meadow Camp is nice.
Primitive campground.
Today was muddy and messy.
Dean Valley Road is east of Meadow Valley.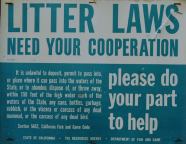 FIRE RESTRICTIONS!!!
IT IS YOUR RESPONSIBILITY TO KNOW
WHAT FIRE RESTRICTIONS ARE IN EFFECT.
DIRECTIONS:
From Oroville take Oroville Dam Blvd./ Highway 162
Stay on Hwy.162 past Bucks Lake to Meadow Valley
Continue about 1 mile past Meadow Valley
Snake Lake Road on the left.
Two miles paved road to Snake Lake Campground.
From Quincy take Bucks Lake Road
Turn about a mile before Meadow Valley
Showers in Chester on Highway 36
At the laundry on Main St. and Reynolds
$3 for 6 minutes (add coins for more time)
Cedar Chalet Bakery has great bread and pastries.
Least priced gas in Yuba City or Paradise
Was only a couple cents more in Oroville.