Free camping and campgrounds
CALIFORNIA CAMPGROUND DIRECTORY
BUCKS LAKE RECREATION AREA
PLUMAS NATIONAL FOREST
SIERRA NEVADA MOUNTAIN RANGE
Dispersed and Primitive Camping
Bucks Lake Recreation Area has some
nice camping areas. Most of the established
campgrounds charge a fee, but there are some
that are free. There are numerous dispersed
camping areas along the road between
Oroville and Quincy.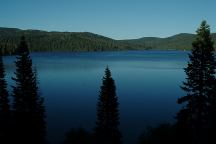 Bucks Lake View Point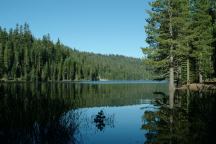 Lower Bucks Lake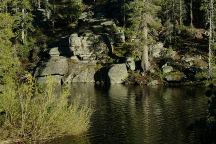 Lower Bucks Lake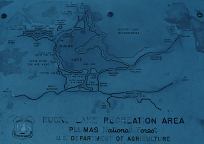 Bucks Lake Recreation Area Map
ROGERS COW CAMP
Picnic tables, rock firepits and outhouse.
Campground along a creek.
The actual campground is not so great, but
there are good camping areas all around.
(1/2 mile dirt road)
GRIZZLY CREEK CAMPGROUND
Road#23N33X
Picnic tables, metal firerings and outhouse
Not the greatest campground but is convenient.
There is an old fee box, but no signs.
1 mile west from Bucks Lake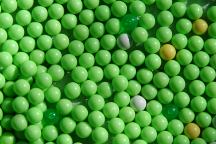 We are starting to find these plastic pellets everywhere.
Even in the most remote locations... on the mountain
peaks to the valleys down below.
DIRECTIONS:
From Oroville take Oroville Dam Blvd./ Highway 162
Stay on Hwy.162 towards Bucks Lake
46 miles from Oroville
From Quincy...
Showers in Chester on Highway 36
At the laundry on Main St. and Reynolds
$3 for 6 minutes (add coins for more time)
Cedar Chalet Bakery has great bread and pastries.
Least priced gas in Red Bluff, Yuba City or Paradise
Only a couple cents more in Oroville.
Camped here June 4, 2006
There are still patches of snow
There was several feet deep near the summit.