IT IS YOUR RESPONSIBILITY TO KNOW
WHAT FIRE RESTRICTIONS ARE IN EFFECT
Axe, shovel, and 5 gallons of water recommended
and might be required. Fire extinguisher and gloves
are a good idea.
DIRECTIONS:
From Highway 95
At Riggins turn east on Big Salmon Road
Camp areas within a couple miles...
ROAD CONDITIONS:
Big Salmon Road is paved surface
Camp areas are dirt surfaces.
There are some rough areas to be avoided.
FOR MORE INFORMATION:
Bureau of Land Management
Cottonwood Field Office
1 House Butte Drive
Cottonwood, Idaho 83522
208-962-3245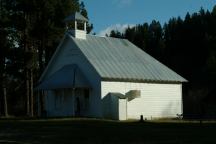 School House from early 1900's
Bear, Idaho / Payette National Forest
Hells Canyon Facts and Information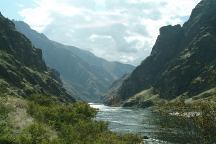 Pittsburg Landing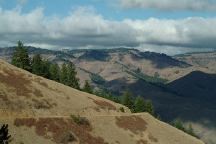 Road#050 towards Road#454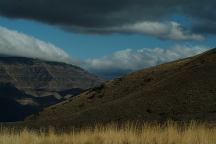 Road#050 towards Road#454
Also see: BALM CREEK RESERVOIR
Also see: BOULDER PARK
Also see: BOUNDARY CAMPGROUND
Also see: BUCK CREEK
Also see: HAT POINT
Also see: HEAVENS GATE
Also see: HELLS CANYON OVERLOOK
Also see: HOMESTEAD ROAD
Also see: LOSTINE RIVER
Also see: McCULLY FORKS
Also see: NORTH FORK IMNAHA RIVER
Also see: PITTSBURG LANDING
Also see: SNAKE RIVER ROAD
Also see: TWIN LAKES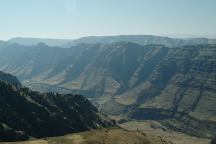 Towards Hat Point (Oregon)
CAMPGROUND INDEX
Complete free campground listing


www.eugenecarsey.com
dispersedcampgrounds.com
Free campgrounds and camping
IDAHO CAMPGROUND DIRECTORY
BIG SALMON ROAD
LOWER SALMON RIVER