Picnic tables, metal firerings, outhouses,
and garbage cans.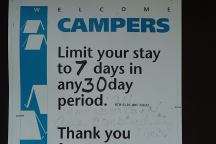 Camping Limit
7 Day Limit in any 30 Day Period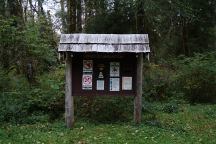 Coppermine Bottom Campground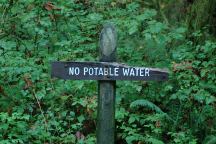 No Potable Water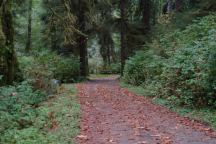 Coppermine Bottom Campground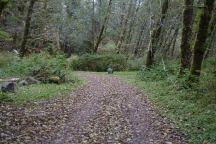 Coppermine Bottom Campground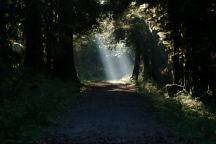 A ray of sunlight cutting through the trees
DIRECTIONS:
From Aberdeen, WA
Hwy.101 / MP 147
Take Clearwater Road for 13 miles
There is a sign marking the turn and
Coppermine Bottom Campground 1 1/2 miles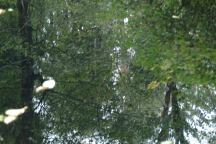 Reflections in a puddle of water
Looks like a piece of Artwork...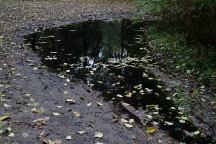 Puddles after a Rainfall
MILEAGE CHART

Highway 101
Aberdeen
Forks

14 1/2 miles
xx
xx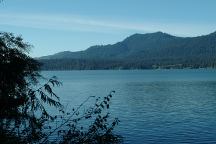 Lake Quinault
Pay Showers located at the Rain Forest Laundromat
on the South Shore Road of Lake Quinault
(Hwy.101 at Milepost 125 turn on xx Road)
Water at Willaby Campground on Lake Quinault
Smoking Prohibited on Forest Land
April 15 - October 15
Not sure of the exact situation???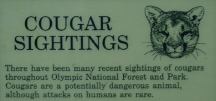 Cougar Sightings in Olympic National Park
COUGAR FACTS
General Facts and Safety
BEAR FACTS
General rules and information.
---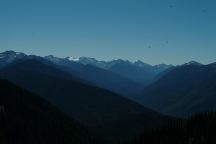 Unknown Location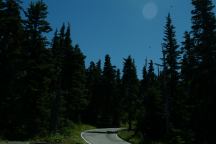 Unknown Location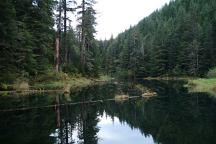 Satsop Lake on Road#2272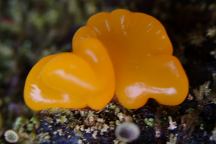 Mushroom at Satsop Lake
SATSOP LAKE
LATITUDE: N 47°24.703
LONGITUDE: W 123°31.892
Olympic National Forest
Satsop Lake is on Road#2272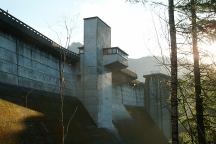 Wynoochee Dam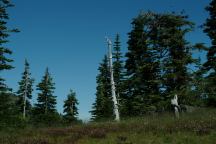 Unknown Location
CAMPBELL TREE GROVE CAMPGROUND
COPPERMINE BOTTOM CAMPGROUND
COTTONWOOD CAMPGROUND
HOH-OXBOW CAMPGROUND
MINNIE PETERSON CAMPGROUND
SOUTH FORK HOH CAMPGROUND
UPPER CLEARWATER CAMPGROUND
WILLOUGHBY CREEK CAMPGROUND