Free camping and campgrounds
CALIFORNIA CAMPGROUND DIRECTORY
HERMIT VALLEY CAMPGROUND
STANISLAUS NATIONAL FOREST
SIERRA NEVADA MOUNTAIN RANGE
LATITUDE: N xx°xx.xxx
LONGITUDE: W xxx°xx.xxx
Dispersed and Primitive Camping
Nice area and campground.
Picnic tables, firepits and outhouse.
The elevation is about 8000'.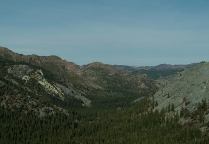 Highway 4
DIRECTIONS:
5 miles west of Ebbits Pass.
Showers at Lake Alpine Lodge.
ESTABLISHED CAMPGROUNDS
BACKPACKERS CAMPGROUND
BLOOMFIELD CAMPGROUND
MOSQUITO LAKE CAMPGROUND
PACIFIC VALLEY CAMPGROUND
PINE MARTIN CAMPGROUND
SILVER VALLEY CAMPGROUND
SILVERTIP CAMPGROUND
Also see: SALT SPRINGS RESERVOIR