The views are spectacular.
SYCAMORE FLAT CAMPGROUND
Picnic tables, metal fire rings, and outhouse.
Elevation apx. 4000'
MORE CAMPGROUNDS:
Limited information at this time...
SOUTH FORK CAMPGROUND
APPLE TREE CAMPGROUND
LAKE CAMPGROUND
TABLE MOUNTAIN CAMPGROUND
There are several other campgrounds,
we didn't make a record.

Junction of Big Rock Creek Road
and Big Pines Highway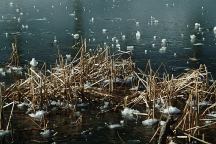 Winter conditions...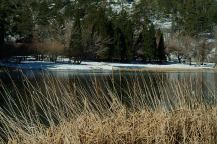 Snow and ice...
DIRECTIONS:
East from Los Angeles...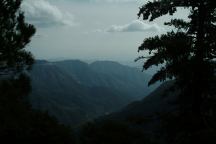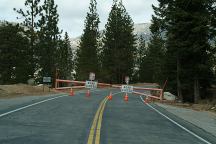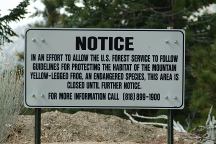 Highway 2 is closed because of a court order
protecting the habitat of the yellow-legged frog.
BLOG REPORT:
The sheriff deputy pulls up and demands
we open the trunk, thinking we had a dead
body stuffed inside. It did look like blood on
the rear bumper, but was only mud.