DIRECTIONS:
From Salem
Take Hwy.22 west for 25 miles
Take Hwy.18 for 2 miles to Willamina.
Turn on Willamina Creek Road
(Turn left at the grocery store and past the
lumber yards towards Cooper Camp)
About 10 1/2 mile to Whipup Flat / Road 4-7-27.2
About 15 miles to Bald Mountain Road.
From Hwy.101
Turn east at Beaver / Hwy.22
Take Nestucca River Road
See map
From Hwy.101
Turn east at Hebo / Hwy.22
Near the Ranger Station take Road#14
(This direction is rougher and
See map
ROAD CONDITIONS:
Narrow, paved mountain roads...
Some areas with dirt and gravel roads
Roads not maintained for winter travel.
Water at most of the established campgrounds
on Nestucca Access Road. (During season)
Siuslaw National Forest Map
Includes Bald Mountain and surrounding areas.
WEATHER CONDITIONS:
We have been here when it snowed and the
roads were a sheet of ice. Most of the time
the weather is more moderate. It does seem
to rain a lot, but that might be because we
usually camp here when the weather is too
bad in the mountains and this area is easier
access.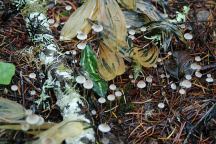 Mushrooms at Whipup Flat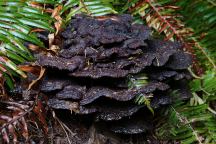 Mushrooms at Whipup Flat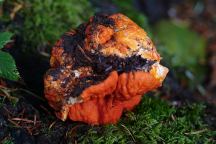 Mushroom at Hebo Lake
About the same size as an orange.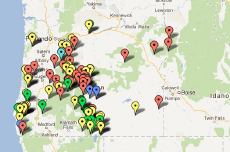 Google Custom Map by Ian
OREGON FREE CAMPGROUND MAP
Google custom map by Ian with most of the
free campgrounds in Oregon.
PHOTO HERE
Fourtner Covered Bridge
FOURTNER COVERED BRIDGE
(Private Bridge)
LATITUDE: N 45°xx.xxx
LONGITUDE: W 123°xx.xxx
South Yamhill River
Bridge Length: 66'
Year Built: 1932
World Guide Number: 37-27-03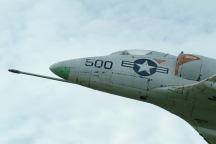 Tillamook Air Museum
Highway 101 near Tillamook, OR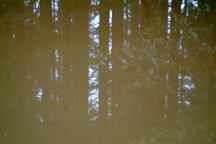 Mud Puddle at Whipup Flat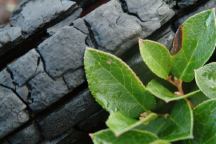 Burnt Wood near Whipup Flat
Camped here July 9, 2005
Camped here Sept.24, 2005
Camped here Nov 6, 2005
Camped here Oct. 9, 2007
Camped here Nov. 17, 2007
CAMPGROUND INDEX
Complete free campground listing


www.eugenecarsey.com
dispersedcampgrounds.com
Free camping and campgrounds
OREGON CAMPGROUND DIRECTORY
NESTUCCA RIVER ACCESS ROAD
BALD MOUNTAIN ROAD