Free camping and campgrounds
IDAHO CAMPGROUND DIRECTORY
UPPER PRIEST LAKE
WASHINGTON - IDAHO
Dispersed and Primitive Camping
Campsites along most of the dirt roads.
We camped on road #655 across from
Upper Priest Lake Trail NO.302. There
are lots of trees to keep shaded on a hot
summer day. Huff Lake, Roosevelt Grove
of Ancient Cedars and Granite Falls are
some of the places worth checking. Lots
of camps when heading northbound....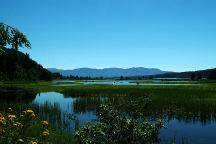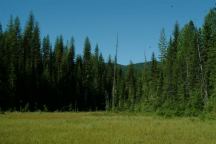 DIRECTIONS:
From Nordman Idaho
Take Road#1013 for 22 miles to Road#655.
About 1/2 mile south is Upper Priest Lake Trail#302.
There is a camp is on the opposite side of the road.
Camped here July 29, 2005
CAMPGROUND INDEX
Complete free campground listing


www.eugenecarsey.com
dispersedcampgrounds.com
Free campgrounds and camping
IDAHO CAMPGROUND DIRECTORY
UPPER PRIEST LAKE