Free campgrounds and camping
IDAHO CAMPGROUND DIRECTORY
CUSTER GHOST TOWN ROAD
BONANZA CITY GHOST TOWN
CHALLIS NATIONAL FOREST
LATITUDE: xx
LONGITUDE: xx
Elevation: Apx. 6500'
Dispersed and Primitive Camping
There are two ghost towns on this road
and several campsites. There are a couple
established campgrounds. We didn't see
any cars or people this day and that made
it more special. There are great rock
formations and lots of trees.
You can't actually camp in the ghost towns.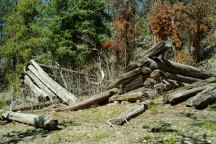 Eleven Mile Barn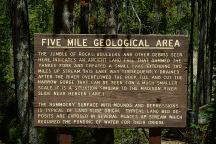 Five Mile Geological Area
DIRECTIONS:
From Hwy 75 / Sunbeam, Idaho
Take Yankee Fork Road and follow the signs.
There are campgrounds near the ghost towns,
but if you keep going there are camp areas all
along the road.


Rock Slide
There were still spots of snow on the road,
we made it about 20 miles up the road and
had to turn around, but a 4-wheel drive would
have made it through.
CAMPGROUND INDEX
Complete free campground listing


www.eugenecarsey.com
Camped here May 23, 2005
Free campgrounds and camping
IDAHO CAMPGROUND DIRECTORY
CHALLIS NATIONAL FOREST
CUSTER GHOST TOWN ROAD
BONANZA CITY GHOST TOWN