Always had a bike in the garage...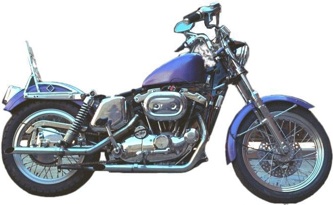 1972 SPORTSTER
With drag pipes it was loud and shooting flames out the back, would cause car alarms to activate as you drove down the block.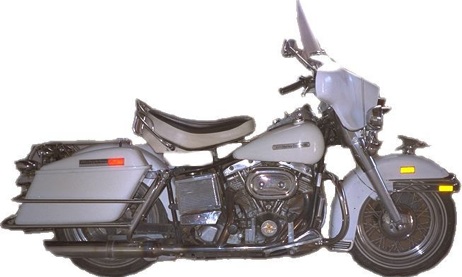 Forgot what year this was... a police cruiser style bike we bought through a classified ad in the newspaper and had for a couple years.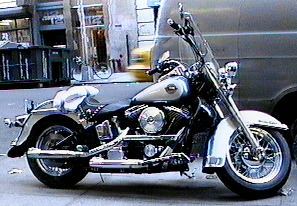 1992 SOFTAIL CUSTOM
Bought this bike off the showroom floor. Stripped down to fit between cars when navigating through the traffic of the New York City.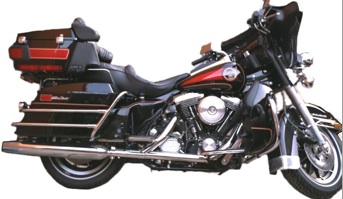 1992 ULTRA GLIDE CLASSIC
Like driving on a cloud. Had a cassette player and CB Radio built into the gas tank. Even with all the bags and fairing, this bike would cruise at 100mph down the road all day long.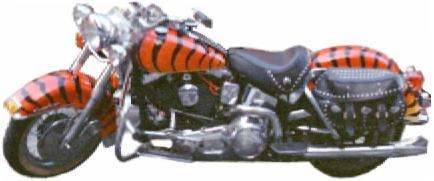 1992 SOFTAIL PAINTED TIGER STRIPES
Hired this bike out for national televised events. The color fades from orange to yellow. This photo just doesn't capture the quality and splendor. The paint job cost a couple thousand dollars and was totally worth it.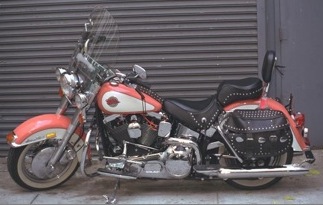 Original color from the showroom before painting the tiger stripe design.

PHOTO HERE
1952 INDIAN CHIEF
A friend was in debt and finally agreed to sell this bike, which he had spent years traveling around the country to get all original parts.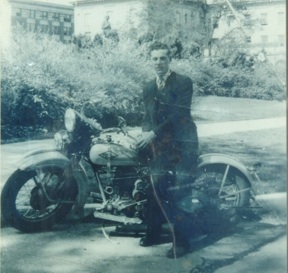 Eugene Carsey Sr.
This was our grandfather...
Not sure exactly what kind of motorcycle. It could be a Harley-Davidson or Indian???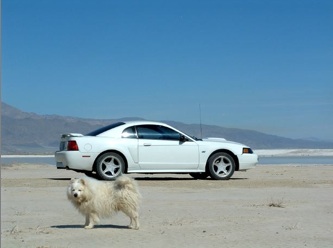 2001 Mustang GT
Bought the first car in 2002...
A few modifications and it was scary...