CHEMTRAILS OF THE USA!!!
PANOCHE, CALIFORNIA
MARCH 5, 2006
Every day, everywhere, nonstop... starting before
sunrise the sky was quickly transformed from
blue to aerisol sludge.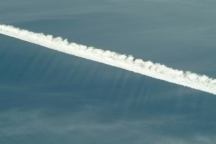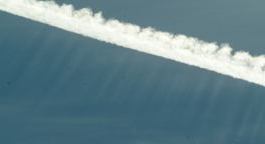 Today the chemtrails are dripping haze?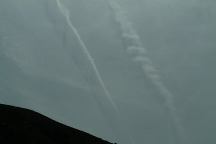 First was white haze dripping from the chemtrails, now black sludge is dripping towards the earth. These are really two seperate chemtrails. First the black chemtrails mysteriously appeared, followed a minute later with the more normal white chemtrails laid on top. At this point the skies had been blackened enough that it was hard to take this photo due to the lack of sunlight. THERE ARE NO REAL CLOUDS IN ANY OF THESE PHOTOS.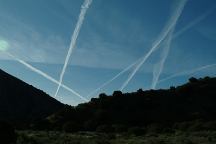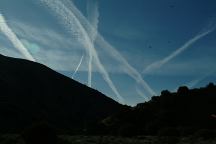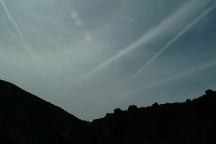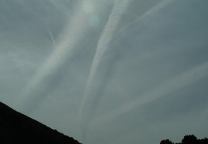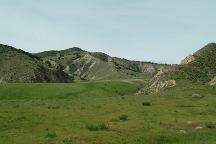 The blue sky is gone...