Photos from Midhills Campground.
(Mojave National Preserve)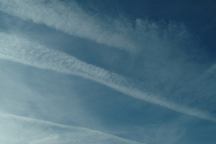 More of those funny clouds...
The weather forcast was for sunny skies,
but we haven't seen the sun for years...
Every time we visited Mojave National
Preserve, there has been heavy chemtrail
activity, starting early in the morning and
continues throughout the day.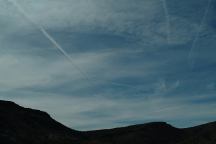 Chemtrails
For several days in a row the sky
has been completely awash with
chemtrails, couldn't see the sun...
and it was depressing.