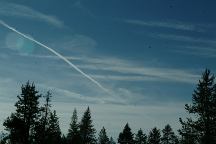 9:17AM - Near Lassen NP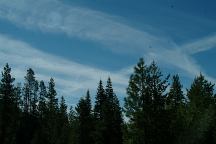 9:17AM - Near Lassen NP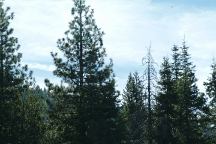 9:18AM - Near Lassen NP
Only an hour before there were clear blue skies.
By lunch time the aerial sludge was so thick and
soupy that you could barely see the outline of
mountains only a couple miles away.. like extreme
smog in Los Angeles... every direction the landscape
has been whitewashed. It is hard to believe,
don't even want to know.