There are no real clouds in these photos.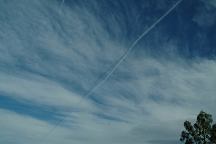 Notice the black line along side the main chemtrail.
You want to believe it is just an optical illusion... a shadow...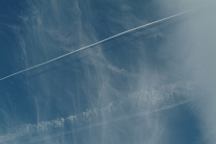 If you look at the black line in this photo... there are actually
two black lines. How could there be a double shadow...