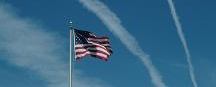 CHEMTRAILS OF THE USA!!!
October 12, 2010
Chemtrail photos from Bend, OR.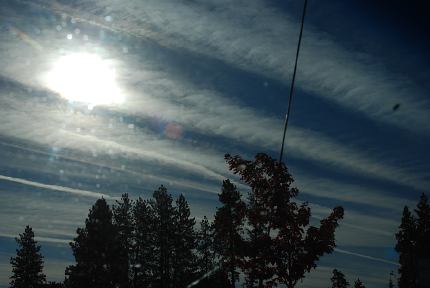 For over 10 years this has been a common scene...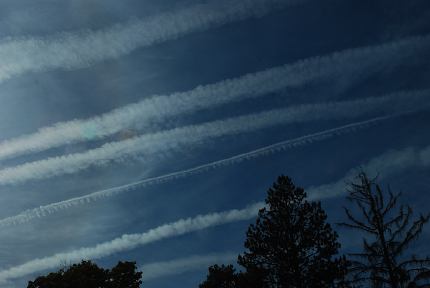 Almost nobody can see the cemtrails, and if they notice will soon forget.
It really is amazing that so few people are aware of their surroundings.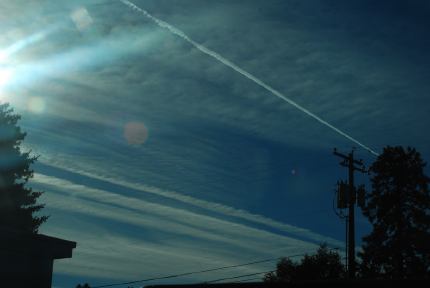 Another perfect day... at least you can see some blue in the sky.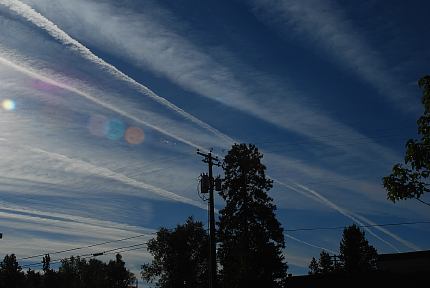 This photo is from grandmother's house and she has been known
to complain about the funny clouds.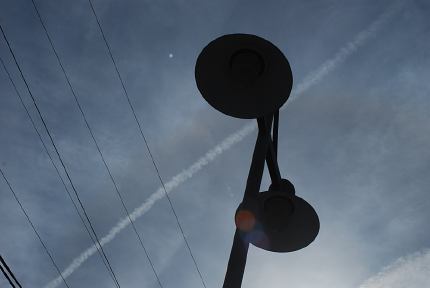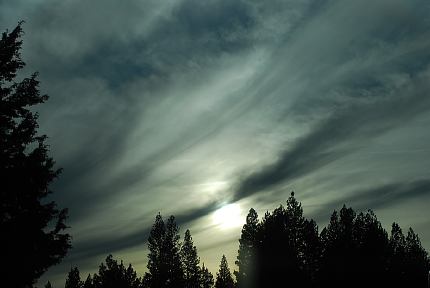 Maybe we are the crazy and are just making up all these photos.
Maybe these are real clouds and all is normal...
It is amazing how many people can't see chemtrails.
If you try to tell most people these are not real clouds,
they will call the police, thinking you just escaped from
the mental hospital.
THERE ARE NO REAL CLOUDS
IN ANY OF THE ABOVE IMAGES
COPYRIGHT NOTICE: You are welcome to download,
copy, and distribute, ect... apply credits when appropriate.
(12.91" x 8.64" 300 DPI Images Availible)
CHEMTRAILS OF THE USA