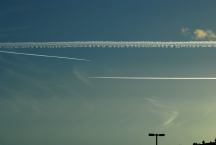 May 1, 2010
Starting innocent enough, but we wonder
who is in charge of air traffic control, with
several planes crossing the same flight
patterns at the same time.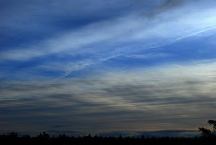 May 1, 2010
This photo has not been altered.
There are no clouds in any of these photos.
In less than an hour and several dozen planes
dispersing sludge, you have the above image.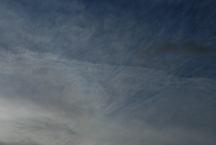 May 1, 2010
Soon will be complete coverage with
numerous planes flying in every direction.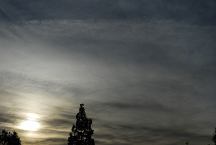 May 1, 2010
By mid-morning the sky had been turned
into a dark sludge. What started as perfect
blue skies has been transformed into...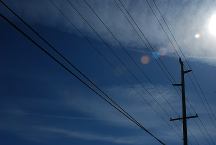 May 14, 2010
There have only been two days with clear
skies this year and it is getting depressing.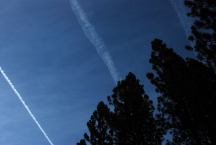 May 14, 2010
It is still early morning...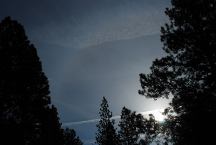 May 14, 2010
The day started bright and cloud free,
but don't expect sunshine, because here
comes the smudge.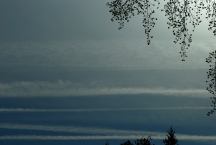 May 14, 2010
Complete coverage by early morning and
for the rest of the day, when any patches
of blue sky appeared, it would be quickly
filled in with more chemtrails.
MORE PHOTOS: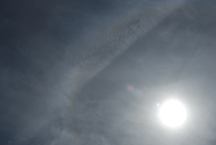 Every day is the same...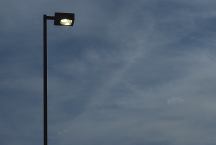 And this was a good day.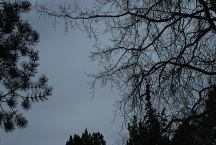 It is actually the middle of the day, but
it is dark as the sunlight is blocked from
view.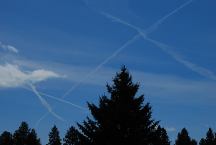 May 24, 2010
Today is considered clear, blue shies...
Soon will be complete coverage and
any photos look the same.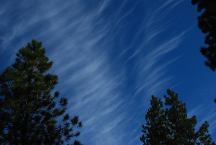 May 24, 2010