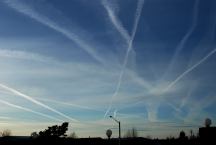 Starting with clear blue skies, it took less than
a hour for complete coverage. Planes from every
direction converged and spewed devastation on
what started as a perfect day.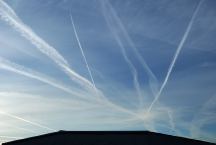 If these are just normal air traffic patterns,
then somebody better call air traffic controllers,
because there were several planes flying too
close to each other.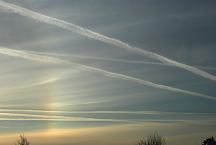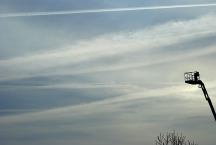 Every direction is the same story...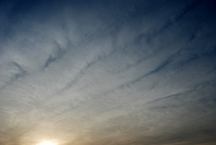 There are no real clouds in these photos.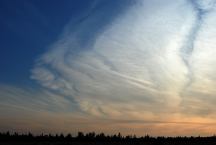 There is nowhere to run and hide.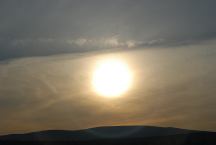 At least you could see the sunset, but it
was creepy as the sludge filled skies altered
it into something more...
MORE PHOTOS: