Las Vegas Area
Oct 23, 2004
Started at sunrise at Government Wash, then Hwy 147 at the 7-11 parking lot in North Las Vegas and the final images taken on Hwy 160 about 5 miles north of Las Vegas.
The original plan was to spend the day at Red Rock NCA, but it got depressing if you had ideas of taking photos, the sun's rays blocked from view.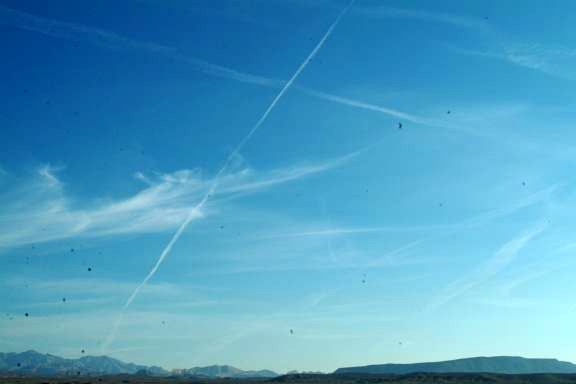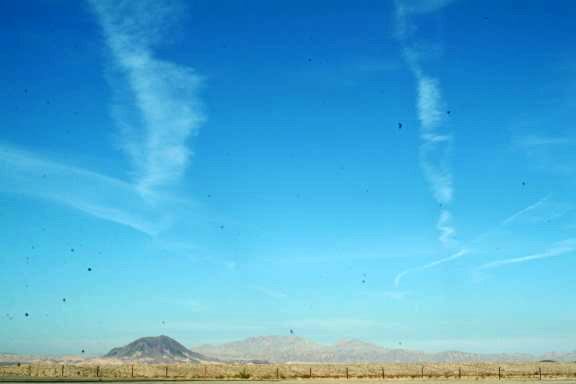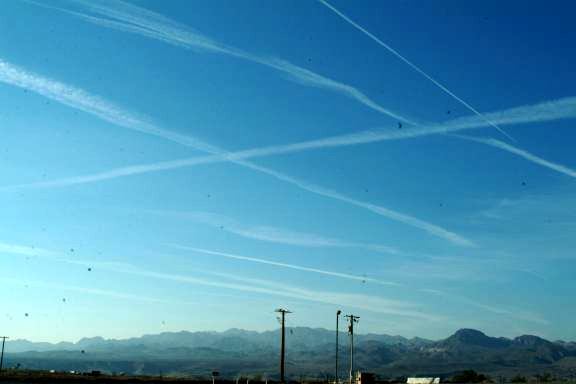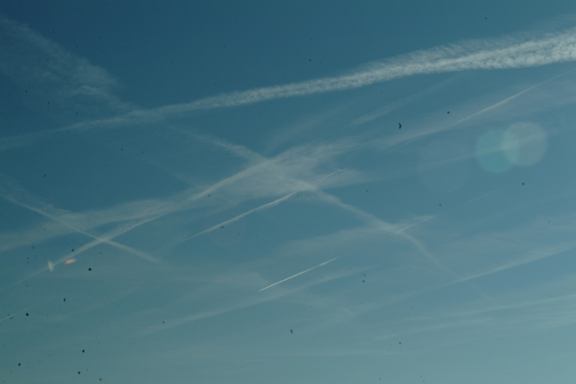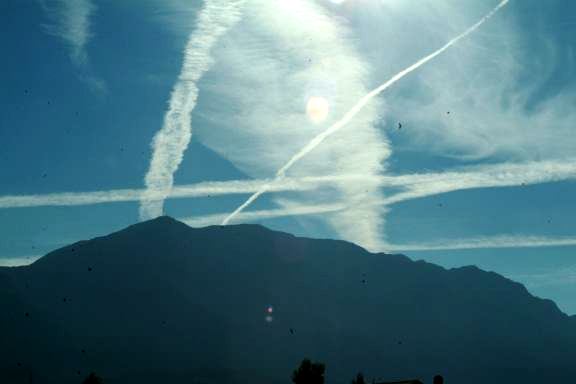 Stopping at Red Rock NCA, Nevada, just west of Las Vegas
.
Hwy. 60, about 10 miles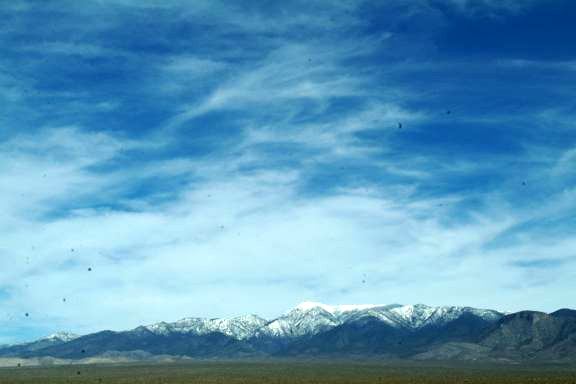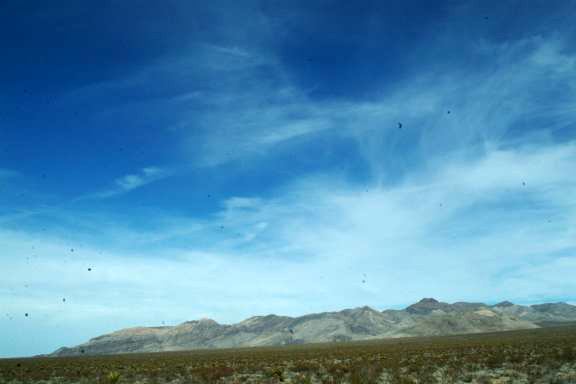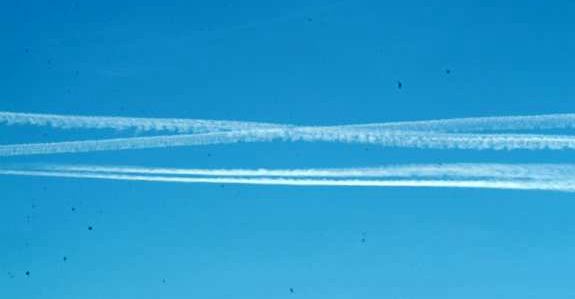 ABOVE Image shows 4 chemtrails. These were laid down within minutes of each other.
BELOW: Six chemtrails in this image taken a couple minutes later.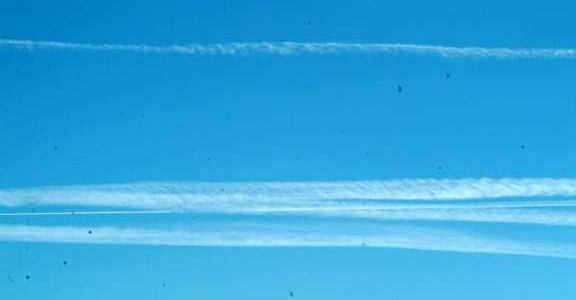 Turning into clouds. Soon to be complete...
In the top half of this image you can see a finished product.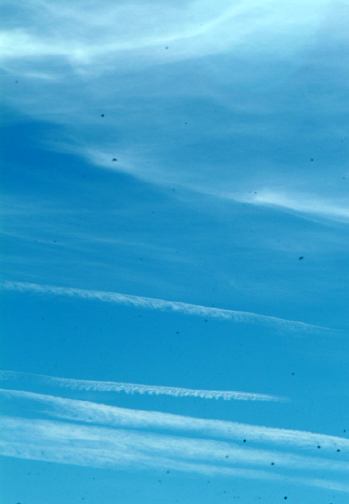 Evil conspiracy or or is there good explanation.