CHEMTRAILS OVER GRAND GULF MILITARY PARK, MISSISSIPPI
December 3, 2003
Monday and Tuesday were perfect days.
Wednesday started with bright, blue skies...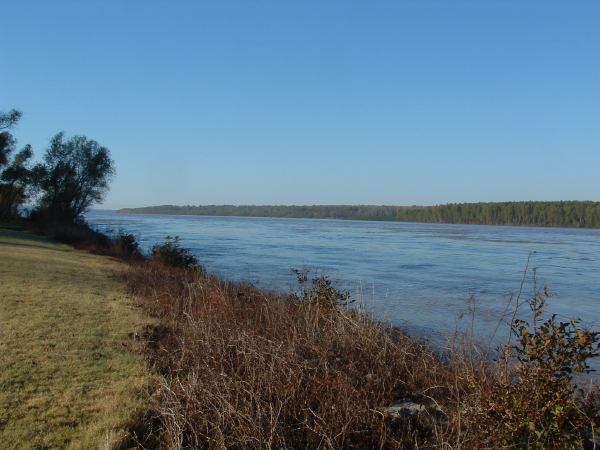 Clear skies turned to chemical sludge....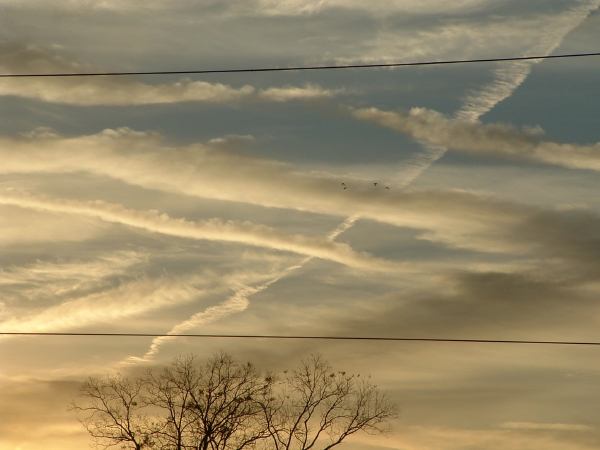 There are no clouds, these are pure chemtrail formations.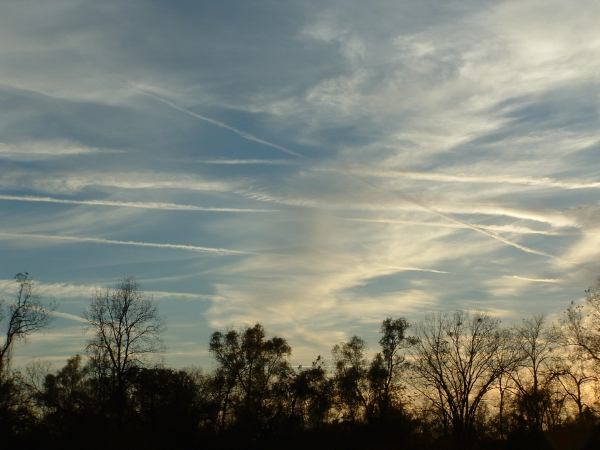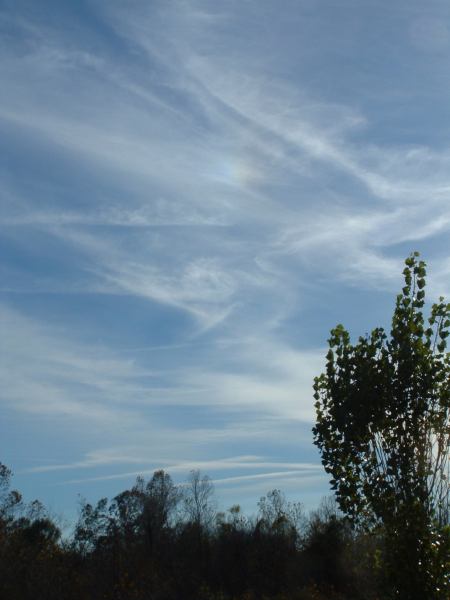 Nice straight patterns in this photo. More than a dozen chemtrails sprayed in a row...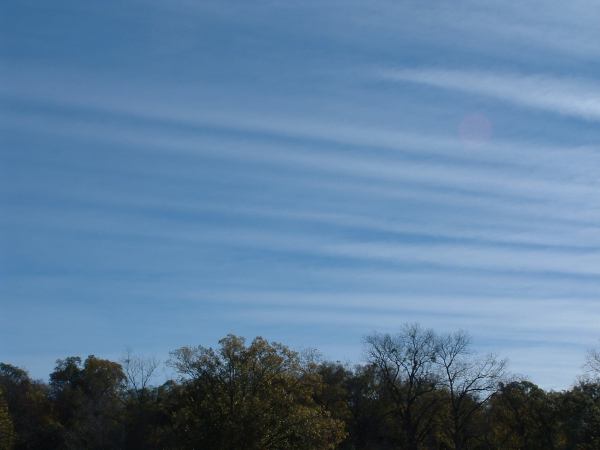 Photo of an oil sheen in the chemtrails....