Free campgrounds and camping
OREGON CAMPGROUND DIRECTORY
WOODEN ROCK CAMP
SISKIYOU NATIONAL FOREST
LATITUDE: N xx°xx.xxx
LONGITUDE: W xxx°xx.xxx
Dispersed and Primitive Camping
Wooden Rock Camp on Road#3348(at mile 12)
Small established campsite.
This is our favorite.
Picnic tables. metal firerings, and outhouse.
IT IS YOUR RESPONSIBILITY TO KNOW
WHAT FIRE RESTRICTIONS ARE IN EFFECT
Shovel, ax and 5 gallons of water recommended
and might be required. Fire extinguisher and gloves
are a good idea.
DIRECTIONS:???
From I-5 take the exit to Riddle.
Continue on Cow Creek Road to
West Fork Road #32-8-1.1 which
turns into Walker Prairie Road 31-9-35.
Continue on Walker Prairie Road
Take a right at the junction of 32-8-31,
which turns into FS Road #3348.
Keep going towards Powers and
you'll find the campgrounds.
ROAD CONDITIONS:
It has been a couple years since the last
time we were here and don;t remember
too much details.
Also see: BURNT MOUNTAIN
Also see: CHINA FLAT
Also see: BUTLER BAR
Also see: EDEN VALLEY
Also see: LAIRD LAKE
Also see: PACKERS CABIN
Also see: PARK CREEK
Also see: ROAD#3358
Also see: ROAD #1108
Also see: SOUTH FORK ROAD
Also see: SQUAW LAKE
Also see: SUNSHINE BAR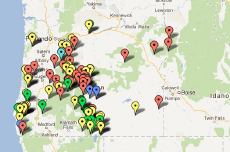 Google Custom Map by Ian
OREGON FREE CAMPGROUND MAP
Google custom map by Ian with most of the
free campgrounds in Oregon.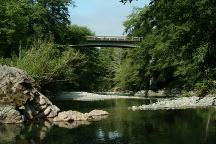 South Fork Chetco River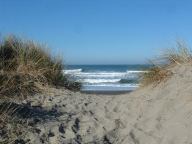 Highway 101, OR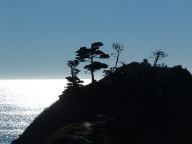 Highway 101, OR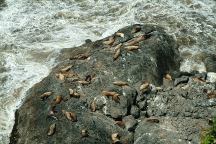 Sea Lions north from Florence, Oregon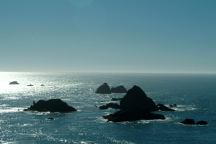 Hwy.101 near Brookings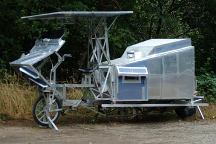 Custom motorhome... Hwy.101 near Brookings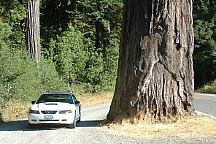 Newton B. Drury Scenic Parkway
When in the area it is recommended to visit:
JEDEDIAH SMITH REDWOODS STATE PARK
and HOWLAND HILL SCENIC DRIVE
(About 10 miles south from the Oregon Boarder)
Highly recommended to drive Howland Hill Scenic
Drive through Jedediah Smith Redwoods State Park.
Motor homes and trailers not recommended. No fees.
From Highway 199 near Hiouchi Information Center,
take South Fork Road about a mile and stay right
when the road splits. Road signs marking the way.


www.eugenecarsey.com
Free campgrounds and camping
OREGON CAMPGROUND DIRECTORY
WOODEN ROCK CAMP
SISKIYOU NATIONAL FOREST