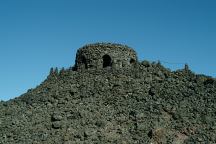 Dee Wright Observatory
DEE WRIGHT OBSERVATORY
Mystical and magical are terms used to describe
Dee Wright Observatory near McKenzie Summit.
Hwy.242 about 15 miles from Sisters, OR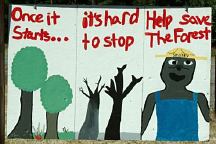 Fire Prevention Sign
Rest Area on Hwy.22 near Detroit, OR
IT IS YOUR RESPONSIBILITY TO KNOW
WHAT FIRE RESTRICTIONS ARE IN EFFECT
Axe, shovel, and 5 gallons of water recommended
and might be required. Fire extinguisher and gloves
are a good idea.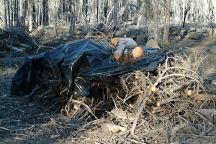 Plastic covering slash piles...
Will they burn the plastic??? Who thought
of the idea to cover the forest with plastic???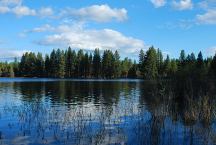 Tumalo Reservoir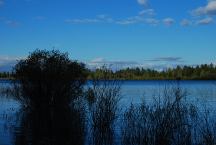 Tumalo Reservoir
Tumalo Reservoir is near Tumalo, OR
We used to camp and there were some big
parties here in our teenage years. Now the
actual reservoir is marked "No Trespassing"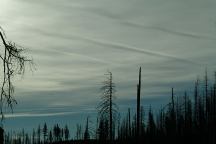 Chemtrails
There are no clouds in above image...
CHEMTRAILS OF THE USA
September 21, 2007
It was a perfect blue sky, when several planes
flew overhead and released a toxic sludge mixture,
and blocked out the sunlight.


www.eugenecarsey.com
Camped here Sept.19, 2007
Camped here xx, 2009
Camped here April 22, 2010
Free campgrounds and camping
OREGON CAMPGROUND DIRECTORY
DESCHUTES NATIONAL FOREST
ROUND LAKE CAMPGROUND