HELLS CANYON FACTS AND INFORMATION
WALLOWA-WHITMAN NATIONAL FOREST
Campgrounds and Information...
DIRECTIONS:
Enterprise, Oregon to Joseph
Road#350 to Imnaha (Imnaha River Road)
Follow signs towards Hat Point (Road#4240).
ROAD CONDITIONS:
Dirt and gravel surfaces
The road is narrow and steep
Not suitable for trailers
Distance from Imnaha
Memaloose 22 miles
Hat Point Lookout 24 miles
Joseph 30 miles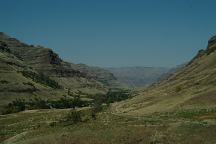 Imnaha, Oregon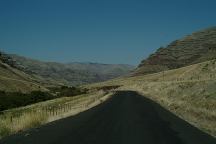 Road#735 near Imnaha, OR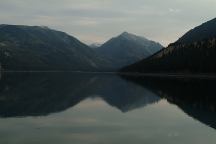 Wallowa Lake
Drinking water at Wallowa Lake SP
(Riverside Picnic Area)
Showers at Wallowa Lake State
Park Campground. $2.00


Hells Canyon National Recreation Area
Camped here May 22, 2005
There was a full moon that
filled the sky that night.
Camped here Sept.29, 2006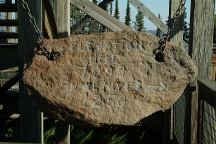 Hand Carved Elevation Sign
Elevation 7000'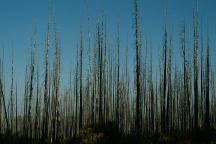 Saddle Creek Campground
FIRE RESTRICTIONS
It is you responsibility to know
what fire restrictions are in place.
Axe, shovel, and bucket required
for dispersed camping.