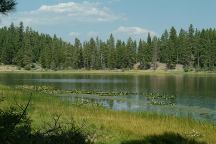 Dog Lake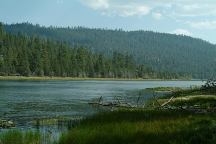 Dog Lake
Dog Lake Campground isn't the greatest, but
it is free. There are several roads that lead to
camp areas and a boat ramp.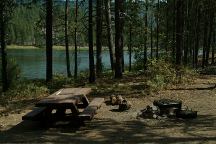 Dog Lake Campground
Picnic tables, metal firerings.
Vaulted toilet at Dog Lake Boat Ramp
14 Day Camping Limit
PHOTO HERE
Dog Lake Boat Ramp
PHOTO HERE
Shade Ramadas and Shelter.
Big enough to park a large RV
One road has 2 covered shelters you can park
under to avoid elements. Seemed kind of strange...
a large RV could park here.
DREWS CREEK CAMPGROUND
A couple miles towards Lakeview...
Drinking water at Drew Creek campground.
COTTONWOOD MEADOW LAKE
From Hwy.140 go a couple miles east.
Very nice campground and recreation area.